It was hard knowing I would always miss her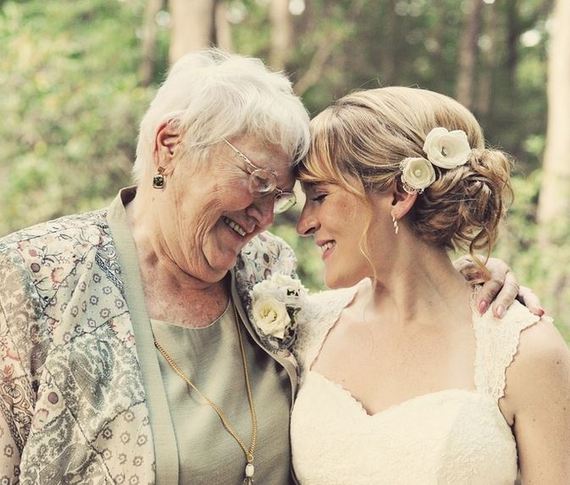 Over 18 years ago, my mum passed away at the age of 50. She was diagnosed with a terminal cancer a few months prior. While she fought hard to defy the odds it was a battle she unfortunately was going to lose.
I was 19 when she passed away and prior to her diagnosis, I was a typical "I'm not listening" teenager. Our relationship was not that great and upon her diagnosis I tried to make up for being such a handful.
When I first became pregnant I used to think how I wished Mum was there to ask her questions. She had trained as a midwife so I know any silly thoughts or internet diagnosis I had, she would have put me in my place. She was a strong woman and very matter of fact. 
When our son Logan was born and I introduced him to his grandparents for the first time I couldn't help but feel angry that he'd never have the opportunity to meet my Mum. These emotions grew stronger when our daughter Elise was born in January this year.
While I'd grieved for my Mum some years after her passing, this was a new emotional journey for me. Knowing my little family was complete it saddens me knowing they will never meet her. 

They will never get one of her great hugs, be able to bake with her or even get given out to by her!
That last one really makes me smile because those who knew her respected her for her straight talking and telling them how it was.  
What I think upsets me even more is that I never listened to her stories of family, something that was important to her, or never asked questions about when we were younger. 
Now that I'm a mum these things have become important to me and I'm trying to piece together information about my family so my children will have this for themselves. While they may not listen now or in their teenage years, I will try and write these stories so they don't miss out like I did.
I realise too as a mum is that while she passed away nearly as long ago as I'd known her, she will always be missed. Every Mother's day I cry that we can't share this day together as we did our birthdays.
Happy Birthday Mum, your forever in my heart and in your grandchildren's too x
Eimear Kelly has worked in hospitality and recruitment but considers becoming a stay-at-home mum to her two children, Logan and Elise, her best career move. Becoming a mum has inspired her to believe in herself and follow her dreams.
image via Pinterest