Making our own magic at Christmas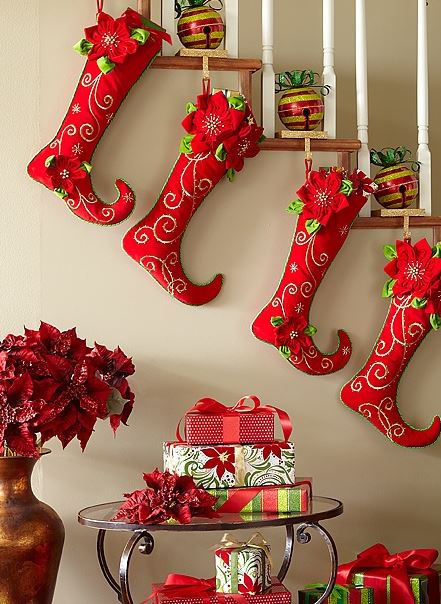 It's early December and the beginning of the most magical time of the year. The festive season is fast approaching and as the preparations get under way, I find it intriguing that people constantly say to me: 'Oh it must be sad not having young children any more at Christmas. It can't be the same without Santa.'
Whoever said that Santa stops coming once the children reach adolescence? I certainly didn't.
My children have been growing up very fast and just because the baby is 16, it doesn't mean that we miss out on the magic of Christmas. Far from it in fact. I think Christmas is even more magical now.
I still recall the Christmas my eldest boy got the tractor and trailer he always dreamed of and Santa was the best thing ever. I also remember when my second son found the missing Rug Rats DVD under the sofa one Christmas morning and thought he was in heaven. Then there's the Christmas my baby got his longed-for red mountain bike and there was no better man than Santa.
That was one kind of magic but now there's a different magic. Santa still fills the three stockings on Christmas Eve and is very much alive to us, even if it is in a different way.
As Christmas approaches this year, my eldest son prepares to leave Canada and come home to spend the season with us, his family. My second son is putting the final touches to his thesis proposal in college, so he can get home in time for Christmas to us, his family. Meanwhile, my baby boy (yes, I know he's 16) is running wild around the house insisting his big brother is not getting his room back and that's that. It's mayhem and it's wonderful.
So during the week before Christmas this year, my husband will drive to Dublin from Donegal and collect our eldest off his flight from Canada. I will be stripping the college boy's bed, ensuring it's clean, fresh and ready for him over Christmas. And the little lad (who I need to creak my neck to look up at) is finishing up his school work so he can take time out with his brothers over Christmas.
The spirit and magic of Christmas will be very much alive this year in my house just like every other year. It might be magic of a different kind, but it is magic, and I for one, am very much looking forward to it.
The stockings are up, the boys are coming home, and Santa will be down our chimney on Christmas Eve! HO HO HO.
Grainne McCool is a mum to three boys from Co. Donegal, who thinks parenting is a learning process in which you're never done learning.
Image via Pinterest