My husband answered the door and called me downstairs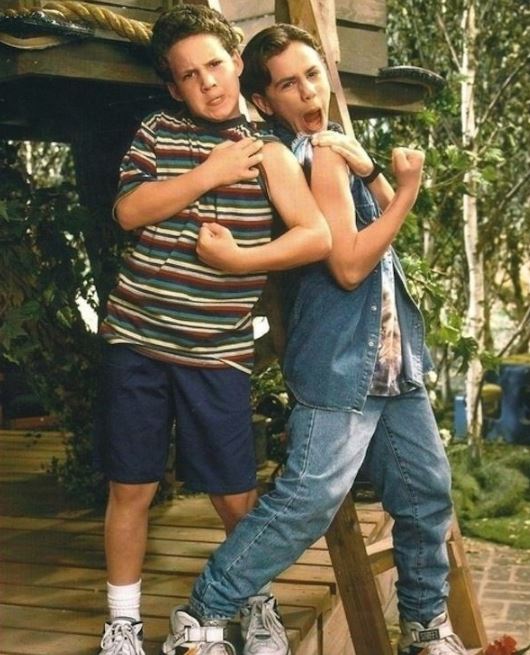 I have always put a lot of value on friendships. My best friends in adulthood now, are those friendships I formed as a young girl at school. There were times when it was hard as I thought they were making the wrong choices, but I sat back and allowed them to make their own decisions.
I've always instilled this importance of friendship in my boys as they grew up.
It was just over two years ago that I realised how strong a friendship my eldest son had formed with three of his childhood friends. He was just 21 and about to leave Ireland for two years in Canada. I was very proud and very supportive of this move. I want all three of my boys to see the world, and this kiddo was about to embark on the adventure of a lifetime.
The night he was leaving, I was crying for Ireland. The tears just wouldn't stop. His three best friends (around since they were five-years-old) came along to the house and sat with our family. My tears continued and none of them remarked on my crying. They just continued to talk about the boy leaving and days gone by. They were even driving him to the airport to save me the torture of an airport goodbye.
While my boy was in Canada, these guys continually called on me and my family, and our friendship with them grew.
My boy is now back home, and as you all know, living independently (although he still calls for the dinner!) Because he lives on his own, his three friends don't call here as often, but I know that the friendships are still as strong as ever. (I see it on Facebook!)
Just a few nights ago, I was ready for bed when I heard the knock at my front door. My husband answered it and called me downstairs. It was one of the three boys. He was leaving for Australia the following morning at 7am, and called to say goodbye. I was so touched and humbled by this lovely gesture. We hadn't seen him in a few months and yet he hadn't forgotten us.
He spent an hour with myself and my husband before leaving and we talked about the days when he and our boy were growing up. He praised our son for being such a good friend to him and said we have all made many happy memories together. When he left that night I shed a tear as I wished him well on his forthcoming adventure. He promised to keep in touch and would see us again soon.
As he drove off, I realised that yet again I feel proud to have done well as a mother. I didn't bring him and my son together, but I did instil the importance of friendship in the kids.
My boy chose well, and now his father and I also get to reap his friendship rewards. But it has its downfalls! I'm now missing – and worrying – about the kiddo in Oz. But I know he's a good one, and he'll do just great.
Friends, where would we be without them? 
Grainne McCool is a mum to three boys from Co. Donegal, who thinks parenting is a learning process in which you're never done learning.
Image via Pinterest