My New Year's promise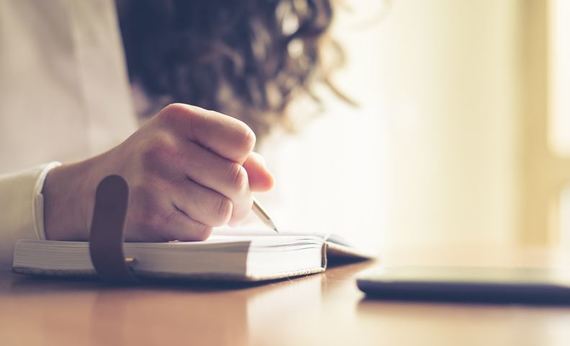 To my little chicklets….
As a parent, I make lots of promises to you. I also make lots of promises to myself. My New Year's resolutions when I was 18 were, of course, very different to those I make now as a *cough* year old. (Shush!)
Anyway, now that I'm your mum, I'm more keenly aware of managing you two little people, who are so impressionable and innocent, and that it is up to me to set a good example and be the best version of myself in order to give you a good start in life.
I have to constantly remind myself of my behaviour, language and attitude as it seeps down to you either like a nectar or a poison, depending on my mood. And I really don't want you, my children, growing up with toxic influences, especially in your own home.
This year, of course, I'm making the usual resolution to live in a healthier way: to eat less rubbish, more fresh, nutritious food, and to get moving and exercise more.
Okay, I know I won't win any awards for running marathons or joining a football team, but I have promised myself that I will dig my tracksuit bottoms out from underneath my box of high heels (that never get worn anymore either), dust them off and get out walking with you guys in the park. It's the least I can do – I don't want to be a fat mum anymore.
Yes, I know I've said this before but at least I'm trying. I've got to remind myself that in order to be a positive role model to you it isn't about talking the talk - I've got to take action and make a change.
At the moment I am running around after you both, chasing you, picking up after you, making dinners for you, playing with you, changing you, bathing you and all the rest, and every little task leaves me a sweaty, heaving mess because I'm too big to do these things easily. No more.
I owe it to you to be healthy. I owe it to you to be able to get down on the floor and play silly games without getting a sore back or having to stop to catch my breath….because it really is getting to that stage. And I know that you've noticed.
I know other mums, who are the same or similar size as me, won't mind me telling them to do what I'm doing; make some positive changes to your lifestyle because, like me, you will want your kids to grow up with a healthy, active mum who can get into a swimsuit without embarrassment, or who can go for a run in the park without having to stop and take a break.
I know I'm going to have bad days and good days.
I know I will make mistakes.
But I'm trying.
Love,
Mum x
Emma Kelly is a Belfast-based mum of two little ones, an English teacher by trade and a blogger at Amelia's Mum. Life is currently a happy juggle of nappies, toddler fun, constant dieting and the (more than) occasional glass of wine!