Play date - a whole new minefield
When did it become a play 'date'?
There are so many aspects of parenting that continue to surprise me. You'd think after the earlier eras of sleepless nights, weaning, teething, potty training, and all those challenges you were faced with in the first few years were over, that things might become less of a minefield.
Me, as usual - yep. Erm...totally wrong about that.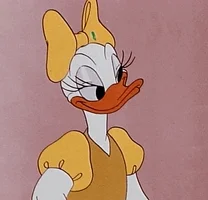 Playdates. They simply didn't exist when I was little. When I was a child (I'd rather not say during which decade), all that was required of you was to tell your mum you were going to Bronagh's/Clare's/Ciara's house and run out, joyously slamming the door behind you. You would skip a few doors down, or even 'round the block' to batter your friend's door down and demand from her mum: "Can *INSERT NAME HERE* come out to play?"
It was a simpler time, for definite. You'd spend hours at each others' houses, and your parents just assumed you were safe and occupied. There were no mobile phones to speak of (OK, there's your hint at which decade it was), and as long as you were home by dark, you weren't in the bad books.
In our house, the dreaded wooden spoon was sometimes invoked as the bearer of punishments...and you didn't want to face its imaginary wrath.
Nowadays, if my daughter wants to play with her nearest friend in the neighbourhood, it takes several texts and WhatsApp between her mum and myself, checking dates in diaries, or checking if either of them has a birthday party to go to, to get it all set up.
Of course, it's so different now because, overall, everyone's lives are busier. Hell, the kids have a busier agenda than the adults do! And, yes there are more potential dangers and risks out in the community….you see less and less of kids playing in the street together.
Also, the tradition seems to be that you don't arrive to a playdate empty-handed. A little gift is presented to the host as a 'thank you for having us'. Now, to be fair, I'm not against this - it is nice to have your child invited round to their friend's (not to mention the child-free hours you can bask in), so bringing a little treat from the sweetie shop is nice….but I didn't KNOW about this tradition the first time it happened. Cue my red face.
Now I am organised and won't be caught out again. I have built up a little stockpile of toys, bubbles, kids' stickers and Kinder Eggs, all waiting for the next play date invitation.
I don't want to be getting in a flap the next time my daughter is invited anywhere...