Potty training... again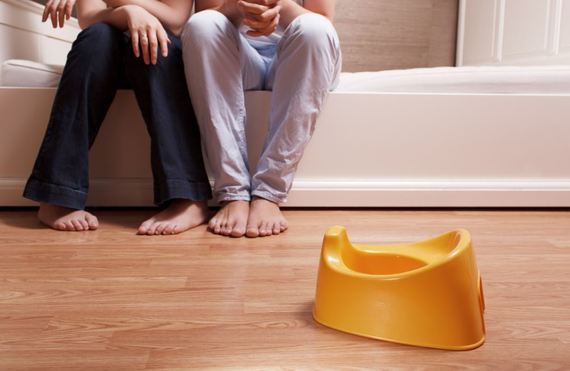 So it's about to begin.
Again.
Not sure how I feel about it this time around. It's that time that most parents simultaneously dread and anticipate with a little excitement.
Is it that first night away as a couple?
No.
Is it the toddler sleeping all night?
Nope (although that would be extremely welcome!)
It's actually those two little words: potty training.
But of course there's a twist this time.
Last time a potty trained a girl. I'm much more familiar with the toilet habits of the female but this time of course it's a little dude that I'm going to be chasing around.
And this child is waaaaay more active and much quicker on his pink little feet than my daughter was. I'm anticipating a much sweatier, out of breath version of myself, running around like a headless chicken while my son laughs manically and taunts me by piddling in corners and doing his business behind the dining room door.
And the smells. Oh, the smells.
I'm going to try my very best to follow it as properly as I did with his sister: reward charts with clear pictures and stickers and a designated 'treat' jar for potty rewards only.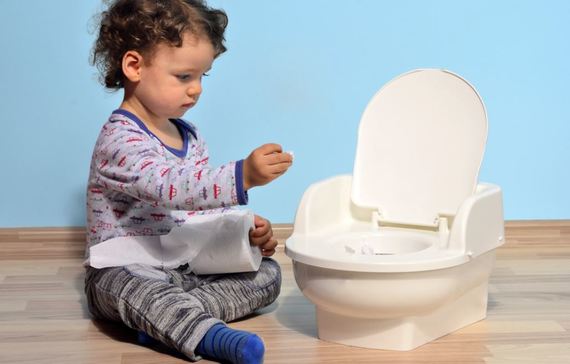 I'm going to make sure I don't guilt him or show negativity when he makes a mistake or has an accident.
And praise. Buckets and buckets of praise when he does even the tiniest tinkle in the potty.
I'm hoping he will catch on quick... he seems to grasp the concept of toileting quite well and having an older sibling to compete with (healthily, of course!) doesn't hurt.
He is also obsessed with pressing the button on the flush when anyone in the house uses the loo. I had his sister trained and dry within a week so I'm hoping he will be similar.
But the bottom line is (sorry I actually didn't even see that pun coming myself) I won't push him to do it if he is resistant.
I tried once with Amelia and met a brick wall – she quite simply wasn't interested so I held off. I've heard that it's important to do that if they show resistance or disinterest as it could lead to even more delays later on.
So I shall report back soon after I've armed myself with pull ups a plenty, a pound load of potties and a tonne of towels.
Oh God. Wish me luck!
Emma Kelly is a Belfast-based mum of two little ones, an English teacher by trade and a blogger at Amelia's Mum. Life is currently a happy juggle of nappies, toddler fun, constant dieting and the (more than) occasional glass of wine!