Potty training success: "It would be entirely gross...if it wasn't so ridiculously cute."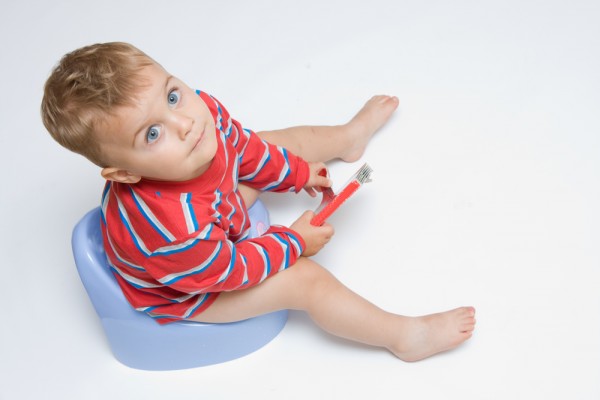 It finally happened.
The nappies are gone! *Does a silly, happy dance* He is fully toilet trained. I genuinely didn't think he would manage it before he turned three. He was totally not interested in even learning about it long past the time when his sister had learned.
Treats didn't tempt him; reward charts were met with laughter, and promises of new toys were scoffed at. Weirdly, I was more relaxed about it this time around, myself. With my first, potty training was a scheduled, planned and an extremely regimented process as you might say, to which she responded very successfully.
This time around, when my offers of potty time were cheerfully rejected by the little dude; instead of getting frustrated and anxious, I just reminded myself that he would let me know when he was ready. Also, as we hear time and again, each child is different and will develop at a different pace and in a different way. If I've learned anything as a teacher and as a parent, it is most definitely that.
And you know what? He did tell us when he was ready. It was like someone flicked a switch. Children always do come around to it themselves, of course; and with each child, somehow, our memories of the previous experience of potty training fade and we have a new wave of panic and worry as to whether the current toddler will learn quickly enough before it is is time to start preschool.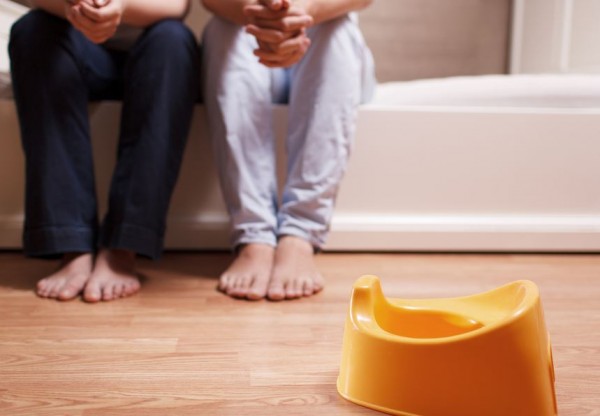 On a side note, training boys to use the potty is decidedly more hilarious than girls. Apart from the typical male preoccupation with putting his hand down his trousers every chance he gets now that the nappies are abolished, we also get a detailed running commentary of how his willy is coping with it all. "It's pointing down, Mummy! It's sticking out, Mummy, look!" he says, with squeaks of delight and hilarity. He jumps up with excitement at his achievements, and the entire house is summoned to come and look at what he has produced.
It would be entirely gross...if it wasn't so ridiculously cute.
Either way I'm immensely chuffed that the nappies are no more!
Emma Kelly is a Belfast-based mum of two little ones, an English teacher by trade and a blogger at Amelia's Mum. Life is currently a happy juggle of nappies, toddler fun, constant dieting and the (more than) occasional glass of wine!