Sleep, why have you forsaken me?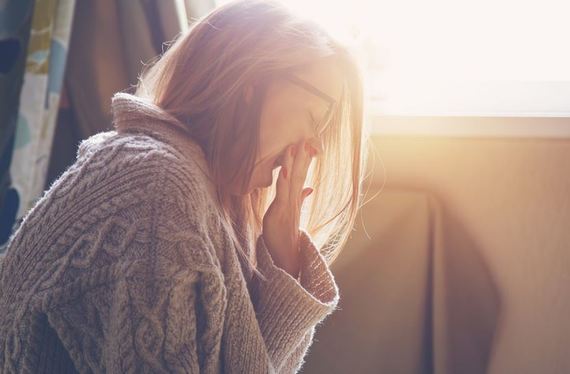 Sleep. 
Oh, that glorious word.
Why has it forsaken me?
I genuinely think a person can cope with anything, provided they've had a decent few hours kip.
My son, however has not been informed of this fact, and is proving himself to be quite the night-owl.
He's never really ever 'slept through' as they call it, but now that he's almost 18 months, I feel it's about time the memo finally got around to landing on his desk.
He goes to bed like a little angel at 7.30pm. I then get my eldest to bed 30 minutes later.
Then I make the lunches for the next day, do a general tidy up, maybe do some laundry and then, just as I'm about to plant my fat arse down on the sofa to watch telly or do some crochet…,we hear a 'thud' followed by little, fast footsteps banging along the floor above. Then, the inevitable wail of 'Mama' or 'Dada' and some little heartfelt cries.
It's 10pm. He's awake. Sometimes he goes back to sleep. Quite often it takes hours.  And before you ask:
He has a solid nap during the day, not too early, not too late.

He eats like a horse. (Really, I'm going to have to buy a farm just to keep him fed at some point)

His teeth aren't too much trouble anymore.

He doesn't get hungry at night.

He isn't too hot or cold

His nappy isn't too wet or uncomfortable.
SO WHAT THE HELL IS GOING ON!?!?!?!?!
Apart from the fact that I generally think men are high maintenance (my daughter slept through from five months), I also think that toddlers can just be poor sleepers, or maybe even just light sleepers.
I've done what all parents have done, I've asked Google, I've asked friends, I've asked the health visitor, I even asked my mum (and we all know what happens when you ask your own mum for parenting advice) but I really was that desperate!
Everyone has ideas, answers, potential solutions. Some might work, some might not.
I think I just have to face facts.
My son is not a good sleeper.
It won't last forever.
He will improve.
(I will go grey over this, and possibly get divorced from the stress.)
But one night, one heaven-sent, miraculous night, he will sleep through.
He will probably be 17 by then, but it will happen.
So to all you bleary-eyed, exhausted parents out there who are going through their own personal, sleep-deprived hell; there are worse things happen at sea. They'll get there eventually. Chin up.
Emma Kelly is a Belfast-based mum of two little ones, an English teacher by trade and a blogger at Amelia's Mum. Life is currently a happy juggle of nappies, toddler fun, constant dieting and the (more than) occasional glass of wine!