Teenagers and the drinking years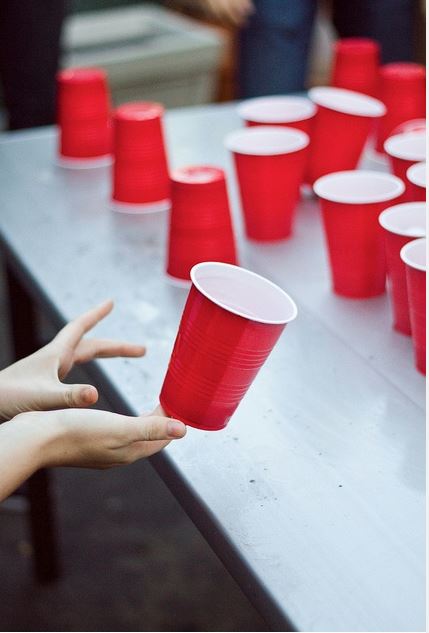 As children grow up, we help them with the hurdles and obstacles that life places in their way. With babies and toddlers, these are literally just stumbling blocks like Lego pieces and dodgy stones, etc. But as they get older it's the real-life stumbling blocks and hurdles that are much harder to help them get over.
Having three boys, I always knew that the teenage years would be hard. As a mother who enjoys a glass of wine (and even a pint of Guinness) I wasn't blind to the fact that the drinking phase would kick in at some stage during the teenage tribulations. I'm a very social person (being mother all week is the perfect excuse come a Saturday night) and I feel no shame or guilt in my weekly night out with the hubby.
As the boys grew up, we always spoke openly about drinking and the dangers it can pose. I strongly emphasised that I didn't want them drinking young, but when they did take a drink, to let myself and their dad know. I always had a fear of them drinking on the streets or in the park, and others knowing they were drinking and we being in the dark.
During his school years, the eldest kiddo wasn't interested in drinking and instead, was more focused on getting his car. He worked hard in school and in his weekend job, and did indeed succeed in his early dream of driving to school in his own car to sit the Leaving Certificate. Drink didn't feature in the teenage years for this kid so I was given an easy run first time around. The boy does enjoy a drink now.
The second kid reached teenage years and was an avid footballer. By 16, he was still very much anti-drinking but I had the feeling it wouldn't be quite as plain sailing as before. I was right. Just after 17, said boy told me he'd had a drink the night before. I was a little taken aback but told him I really appreciated his telling me and advised him to just be careful and always take care when drinking.
He did have one incident where he overindulged and spent the next two months regretting it. It took him a while to recover from the shame of his over indulgence, but it was just the lesson he needed, so again I thought, 'phew'. Mind you, there's no denying the same boy has partied hard during his college years, but being over 18 I didn't worry to extent.
The Baby is now fast approaching 18 and in just under six months, he too will reach the age of consent for alcohol in Ireland. Being the youngest, and possibly the most social of them all, I feared he would definitely be the one we would have the drinking experiences with. Boy, how wrong we were!
At 16, the kid said he was never going to drink. We waited. At 17 he said: "I told you I won't be drinking." Now approaching 18, he's asked us to look into the procedure involved in becoming a pioneer. Every week we wait his turn, but as each one passes, he becomes more determined to remain teetotal. Many of his peers are drinking and he has no problem with this. But his determination to abstain remains steadfast.
As parents we have had it really easy in modern Ireland in regard to teenage drinking. The baby isn't 18 yet but getting this far is a huge milestone. There's no right or wrong way in encouraging our kids to be aware of the dangers of alcohol. But being open and honest with them has certainly helped me along the way.
They say the Irish need drink to enjoy themselves. Maybe, just maybe the tide is turning.
But either way, I raise a glass with pride to the boy who has successfully stayed sober during these difficult years. And the pride stems from the fact that it's all through self-choice. One doesn't have to follow the crowd to stand out. Sometimes one stands out more by standing alone.
Grainne McCool is a mum to three boys from Co. Donegal, who thinks parenting is a learning process in which you're never done learning.
Image via Pinterest