The difficulties of raising a little girl
Last updated: 20/07/2015 16:20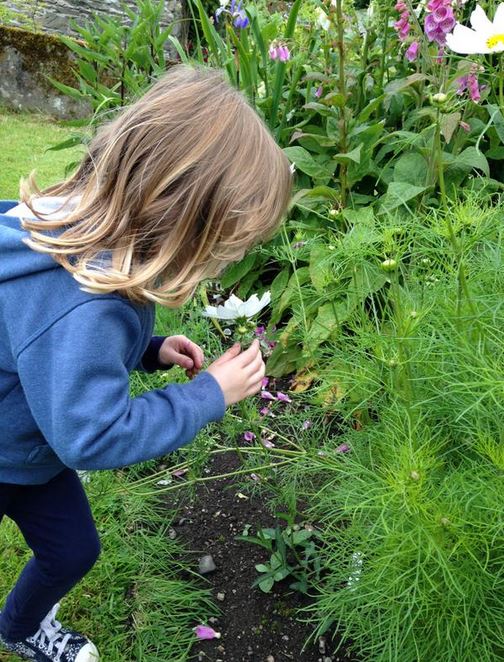 When I found out I was pregnant, my first thought was: "holy crap I'm pregnant!" My second thought was: "I hope it's a girl!"
That is just me being honest. I know most pregnant couples say that they don't care about the gender of their baby as long as they are healthy and for the most part, I would absolutely say that this true, but I also think a percentage of those couples are lying and that they really do have a preference. And that is totally fine! Especially if you have six boys and you are pregnant for the seventh time or vice versa.
For me, I had some silly thought that I wanted a girl because I would know how to parent a girl, seeing as I am one. But then the more I reflected on it, the reality was I just wanted a girl. Even though we decided not to learn the gender of our baby, I was convinced Joan was a girl from day one. There were about times days during the whole pregnancy where I thought I had better get a boy's name ready too, but than switched back to believing I was carrying a daughter.
I wonder if that as adults on some level we have a longing to recreate the family we grew up in. I have a twin sister, so I've always said that if we had another child I would want another girl. I have friends who had all brothers and wanted all sons; I've have friends who were single children and only wanted one child, etc…
So on the day Joan arrived and did indeed turn out to be a little girl, my husband and I started on our journey of parenting a girl. What that involved for us in her first few years was painting her room Apple Green, buying a lot of cream clothes and me often picking up 'boys' clothes for the love of blue. It involved encouraging friendships with both boys and girls, reading stories with lots of interesting female and male characters and in many ways not addressing gender at all.
I think the first time I remember it 'coming up' was at an early development check. The nurse asked me if Joan had any dolls and I said no. She then suggested that I buy her one, any kind, it didn't have to be expensive just so she could have one. I asked her why it would be important for Joan to have a doll and the nurse said to teach her how to care for others, as well as empathy, being gentle and a whole battery of other good things children should learn.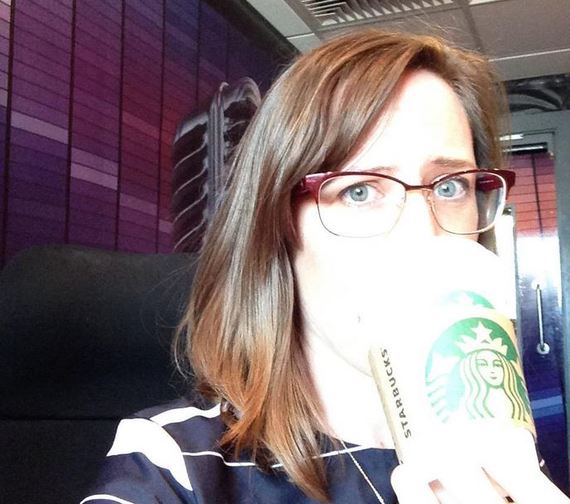 But my reaction at the thought of my daughter having a lot of dolls was quite negative. My sister and I didn't like them growing up and instead had a million stuffed toys each, which to me, taught us all those good things the doll was to teach Joan. Plus they were cuddly! I thought about it a lot that day and wondered if little boys at development checks were encouraged to have dolls too...  
The next time I really examined what it meant for Joan to be a little girl was when she started to choose her own clothes and toys. Like millions of other parents, we didn't escape Frozen, but on her first trip to the Disney store with her own money she raced through the Princess Hall without much notice, passed all the wands, tiaras and dresses and headed straight for a Baymax action toy from the movie Big Hero 6.
I felt proud at this moment, thinking: 'Ah she is like me, my little Tom Boy.' But afterwards I pondered why I judged that Princess Hall so harshly and why I would much rather her pick up a Doc McStuffins Toy or something from Toy Story. I think it is because to me those are A) encouraging different ideals for little girls and B) are gender neutral stories.
But I have to be careful along my journey of parenting a daughter not to be judgmental and not to wince if she decides someday that pink and sparkly is the way forward because then I am attaching a negative to things that typically represent little girls.
At the moment there is no interest in painting nails, braiding hair (or brushing it at all) or playing dress up. At the moment for Joan it is all about running, running, running, drawing and writing and running again. But this could all change and I will adapt with her and encourage her. I will shout 'YES!' at the top of my lungs whether I end up at her football match or a dance recital.
We are all aware that stereotypes exist for both little boys and little girls, but also that they are changing and that  I have a job – and a want – to support Joan in her journey of becoming whatever kind of little girl she wants to be.