The trials and tribulations of a Gym Mummy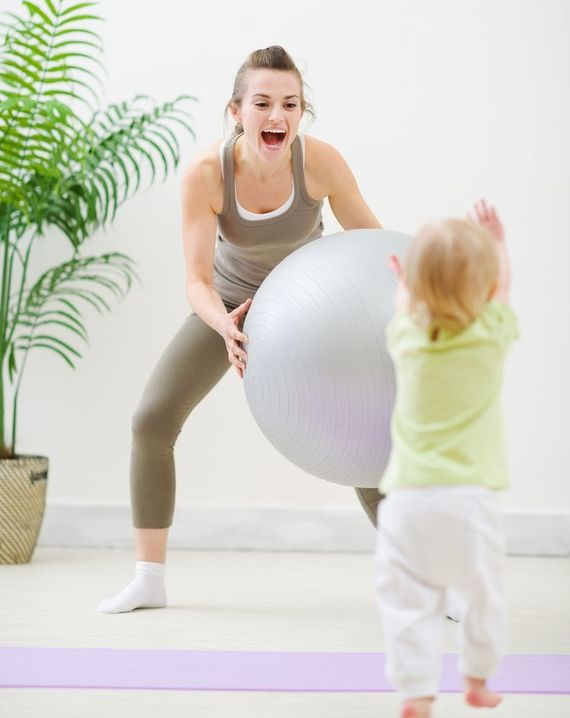 I admit it. I used to snicker at the mothers who dropped their kids to school dressed in Lycra. The Gym Mummies; what could be more of a cliché, I said. Shoot me if I ever turn into one of those, I said.
But then other forces took over. Forces making me sag and drag, which coincided with my second child starting school. Suddenly I realised that attending the gym a couple of mornings a week might not be the worst use of my time. And so against all my best instincts, I donned my own spandex, tried not to make eye-contact with anyone at drop-off, and headed to boot-camp class.
Now, I love a good walk, but I was never the sportiest kid in the class. I was prepared for the fact that my body hadn't done any serious exercise since I fell pregnant with my first child a decade earlier. I expected my core to complain and my glutes to grumble. What I hadn't reckoned on, was the damage the intervening years had done to my body, and how that damage might manifest itself at gym class.
It turns out that there are certain exercises you just can't do after delivering an 11lb baby vaginally. Jumping-jacks, for example. Also barbell-jumps. And box-jumps. In fact anything that involves springing oneself into the air in a sudden manner (i.e. jumping) is just not advisable.
No matter what efforts you have made with your pelvic floor over the years (and I clenched as assiduously as the next new mum) when it comes to childbirth there are certain facts that simply may not be denied, and certain muscles that will just never be the same again.
So now I adapt each exercise to suit myself. When roared at to do barbell jumps, I do steps; when I'm supposed to be box-jumping, I do squats; and when it's time for star-jumps, I cross my legs instead of spreading them which might look ridiculous, but carries a far lesser risk of…accidents.
And I know I'm not alone. I've seen your reflection as you hide at the back of the class, afraid that you might have to explain some obstetrical realities to the 22-year-old male fitness instructor. It's okay. Just follow my lead, keep your eyes down, and remember - it's nothing that a few super-set modifications and a packet of Always can't handle.
Sheena Lambert is the mum of two boys from Dublin.  Her novel Alberta Clipper is available from Amazon.