What I learned from having a 'gentleman's family'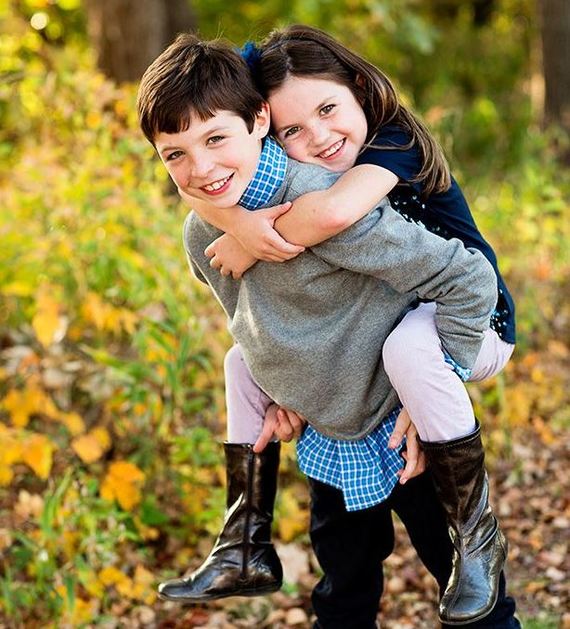 I'm very lucky to have what they call 'A Gentleman's Family'.
I'd never heard the term until I had my second child, which gave us one of each child – a boy and a girl. Apparently this type of 'traditional' family is known as 'a gentleman's family' and when my son was born, there were lots of congratulations and references to this. I was clueless at the time what it meant.
But what having one of each gender means to me now is quite personal, and I'm sure it is the same for all mums of boys and girls. They're SO different. One isn't better than the other - that's not possible as all children are amazing – but I used to wonder what my mum was talking about when she mentioned how different my twin brother and I were as children.
Apparently he used to sit 'good as gold' in the double buggy, while I lifted his hat and toys away from him and threw them on the ground…ahem. Maybe other people's children are totally different from mine but as my son's (who is almost one) personality begins to shine through, I'm seeing more and more how different they are.
Physically
He is pretty much walking, he rolled over really early and was sitting up brilliantly from an early age too. My daughter took longer to do this; it was after she was one year old when she walked. She never really crawled either.
Verbally
My daughter had about five words by age one; Mama, Dada, Nana, Shoes, Up. She was really quick to catch on to speech. My son says Dada. I'm waiting patiently with emotional tears for the first 'Mama'. Maybe it will come soon?
Naps
Lordy. My daughter just didn't nap. Busy busy busy - far too interested in what was going on around her and sleep just didn't fit into her schedule. My son? He rubs his eyes, crawls to find his dodie, and comes up to your lap for a snooze. Like clockwork. Men love their comfort, don't they?
Nighttime sleep
My daughter slept all night from five months. She spoiled us. Our current bambino? At 11 months he was still waking once a night and needing lots of cuddles to get back over again.
I can only imagine that as they get older their differences will become more apparent. But one thing they do have in common – they absolutely adore each other. She entertains him and does silly dances, sings songs and fetches toys for him, and he laughs and rewards her with cuddles and attention.
How long will it last? Ah, now, there's the question… 
Emma Kelly is a Belfast-based mum of two little ones and an English teacher by trade. Life is currently a happy juggle of nappies, toddler fun, constant dieting and the (more than) occasional glass of wine!
Image via Pinterest