When the moment finally arrives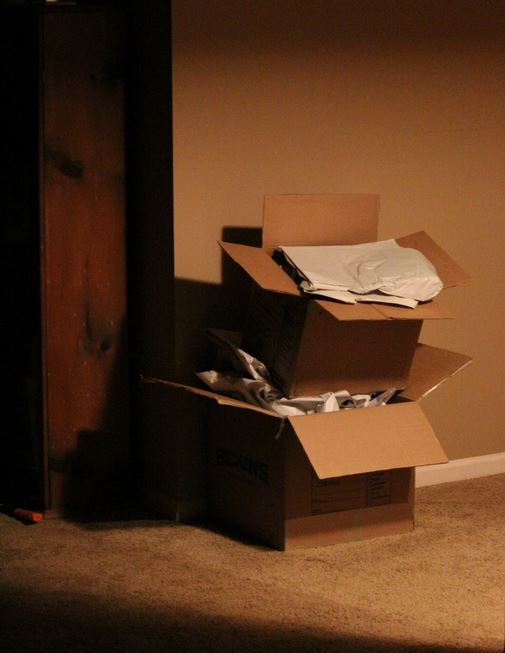 "Mum, tell him to turn down that television!" "Mum, they're fighting again!" "Muuum!"
There was always a commotion at bedtime. With three sons and just two bedrooms between them, mayhem regularly broke out. The eldest son had his own room and yet it was he who always complained about the noise of his brothers next door. I recall going to my own bed some nights and thinking how great it would be when they all grown up and move into their own places.
Little did I know that time would be upon me in a flash and would hit with a bang. The eldest boy has finished college and had even spent two years in Canada. Each departure brought emotions I never imagined I would feel. I put so much into my parenting to encourage independence and yet that raw emotion always comes to the fore. And this time it's no different.
Saying goodbye is never easy when it's to your child (age doesn't matter, they're always our kids). Going off to college was never going to be permanent. Going off to Canada I knew would never be permanent. When said young man returned home last December I welcomed him openly and yet I knew I was losing a little bit of the freedom I had just discovered.
Being responsible for two young men was less work than the responsibility for three. However, our home will always be their home and here we were a family of five once more.
This eldest boy turns 24 in just a few days time and last night he announced he was moving out of home in the coming days. He and a friend have found their own place. A little bit of my heart skipped a beat, spotting that little ounce of freedom I had been missing these past months.
And then that same heart grew a little weary.
The other departures were always going to be temporary, but this one was a permanent move. His time at home is done. My hands-on mothering is now about to take a real back seat.
Suddenly I'm hearing those shouts of complaint from that little boy's bedroom again: "Mum...Mum...Mum!" Only now it's in my head. Now it's the realisation that those days are gone forever. That little boy is now a grown, strong, independent and very caring young man.
I can hold my head up high and know that I made a large contribution to his being such.
I will often remember those days of mayhem and riot within the home. They were part of the growing process. They were part of our family life; the life that has given me so many rewards.
So as I shop this weekend for his cutlery and bed linen (as requested by the boy for his new pad) it shall be with pride in my heart. But there's no denying the tear in my soul.
Grainne McCool is a mum to three boys from Co. Donegal, who thinks parenting is a learning process in which you're never done learning.
Image via Pinterest