Why mums should attend their child's Sports Day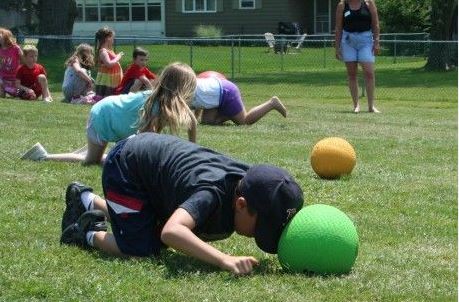 It's nearing the end of the school year, which means it's time, once more, for Sports Day all around the country.
For many children this is a welcome occasion and for many others it is a day they dread. Non-sports-orientated children feel the competitiveness of this day and are sometimes embarrassed by running in races and coming in last or near last.
However it is also a day for all us mums to go along and support the kids at this important time. It's an opportunity for all children to take part in some fun races and activities and a day for us to support them in everything they try. It's not a day to show that you want them to win or you want them to do better than the neighbour's child. It's a day to show them that you're proud of them should they come first, last or second last; a day to encourage them to just 'take part' and enjoy.
I remember so many Sports Days over the years and the most important aspect for each of my boys was my very presence on the day. As soon as they saw my face, I could see the contentment right there. Mum was in the vicinity and they were ready to do me proud.
It was a day I met up with other mums and we had sweet treats galore in our bags for after every race. We would cheer each of our little ones along and praise them irrespective of where they came in that race.
It was a day that there were no inhibitions about having Mum in tow.
Nowadays with the youngest kid in his mid-teens, if I appear at the school I almost need to make an appointment to speak with him. There's no running along the corridor or school grounds shouting, "Mum did you see me running? Did you see my race?" Heavens no, it's now a case of, "why did you not wait in the car?" or "Did you have to come into the school?"
Sports Day when the kiddos are young are days to treasure. They're days we'll never get back as mums.
If you have a child whose Sports Day is coming up, do try to go along. I miss these days but I'm so fortunate that my friends' children still invite me along to watch them on their Sports Day. Just next week I have one such day to look forward to.
So this weekend as I shop, there'll be a few extra treats put into the trolley, as I know a certain little girl and little boy will be deserving of these when they finish their races.
They may not win those races, but they'll certainly be taking part. And as always, it's the taking part that counts.
Grainne McCool is a mum to three boys from Co. Donegal, who thinks parenting is a learning process in which you're never done learning.
Image via Pinterest