Why you should holiday without the kids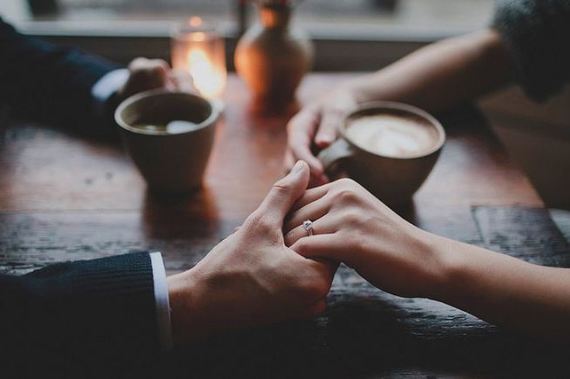 We are smack bang in the middle of the summer holidays once again and true to schedule, we cannot rely upon the Irish weather to accommodate us at all! But schools and colleges are out, so let's just enjoy. The rain can pour, the wind can howl, but routine has gone out the window. I'll settle for that!
As we approach the forthcoming Bank Holiday weekend at the start of August, I can feel a tingling sensation in my tummy. It signals that my forthcoming sun holiday is also looming. A holiday which will take myself and my husband to the sunny shores of Portugal. It's been a few years since we took a sun holiday (due to college expenses), but this year, we return to 'our week' once more.
'Our week' is one which we have consistently taken since the children were born. Sometimes 'our week' was just a weekend, but either way, we always had 'our week' each year.
Just recently I was speaking to some mothers (same age as myself) with young children. They were talking about the stress of planning holidays with the kids and were hoping the sun wouldn't be too strong. I suggested they take a holiday child-free. They looked at me aghast, as if I had just committed some awful crime. It was then that I felt I had to explain myself.
Ever since my boys were little, Paul and I have taken time out for ourselves. We never ran off and left our children. We never abandoned our children. We never stopped loving our children. But we also never stopped loving each other. And to keep our relationship strong we made time for ourselves, minus the children, on an annual basis.
Most years, we did try and make this for a week, but many times, just a weekend sufficed. While we were away, the boys were getting spoiled rotten by their grandparents and aunty, so they loved Mum and Dad's 'our week'!
My boys got to see Gran Canaria and the sunny shores of Spain with us as they grew up, on numerous occasions. But hubby and I also got to see them during 'our week'. There were many years when no sun holiday was had because money didn't allow. During those years, it was a weekend in Bundoran, and this was every bit as much fun. It was 'our time' so the place was irrelevant in the bigger scale of things.
My marriage isn't perfect. I don't think perfection exists. But Hubby and I have fun, we laugh often, and our kids like to see us laugh. We all laugh together and we all cry together, and we all yell together (yelling happens a lot!). But at the heart of it all, we all love each other and that all important 'our week' has helped it to develop and remain constant.
So as 'our week' is fast approaching, I'm not feeling guilty. Why should I? This is the week has helps cement the incoming year. The week which allows me to recharge the batteries for the school and college year ahead. The week that allows me to be 'me'! And the week that allows us to be just 'us'. Here's to 'our week' once more. Happy holidays everyone.
Grainne McCool is a mum to three boys from Co. Donegal, who thinks parenting is a learning process in which you're never done learning.
Image via Pinterest