Why you shouldn't play Scrabble with in-laws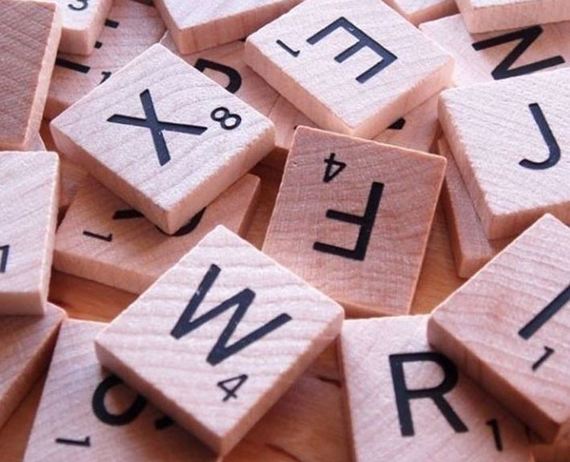 Oh dear, where's the summer gone? Or rather, when will it show up at all? A recent week in Kerry felt more like an October mini-break than a summer holiday. Less bikinis, more fleeces.
The barbeque supplied by the house-owner in a fit of misplaced optimism served as a bird bath until it was blown over in a gale. But at least staying indoors meant that we got to light the turf fire, and nothing says 'extended family holiday' in Ireland like fighting over Scrabble in front of the fire.
Last year, tensions got so high, that the box had to be put away, for fear of previously sound 40-year filial relationships being destroyed. It turns out that every family has their own 'rules' for playing – many of which have been passed down from father to son like folklore, and are ingrained in the familial fabric like Great-Granny's recipe for brown bread. Not to be tampered with. It seems people are not for turning when it comes to the way that their family plays Scrabble.
So our rule of allowing the younger kids to make up a word if it sounds like a word that should exist didn't go down so well. It might appear ridiculous, but we have fun with that rule. It helps level the bar when playing with adults, and it encourages the kids to think about their spellings. It has also enabled us to develop our own little family vocabulary with some fun words that come in handy from time to time.
For example, my seven-year-old invented the word mystinctuous. It means mysteriously distinguished, and, I think you'll agree, covers an area sorely lacking in the English language. We would all like to be a little mystinctuous, if we were honest. My 10-year-old invented the word botottis, plural bototti. which if it doesn't already exist, clearly should. You sit on your botottis, in case you hadn't guessed. Sure, making up words longer than eight letters bends the Scrabble rules a little, but hey, isn't that what summer holidays are all about? Breaking some rules? Having fun?
Well, in this case, it would appear not. And we won't be playing Scrabble on extended family holidays anytime soon.
Let's just say that some people need a good kick up their mystinctuous botottis.
Image via Pinterest