You don't need religion to be a good mother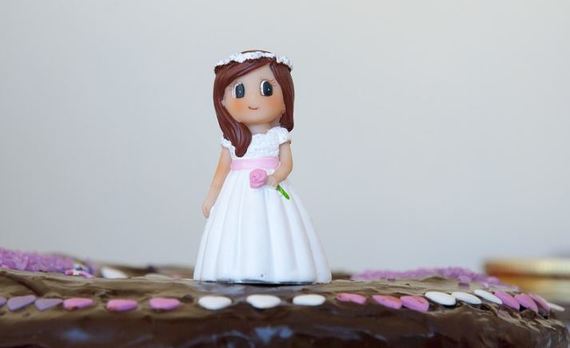 When you're single and childless no one cares, much less notices, whether you're religious or not - we're all just happy out breaking the odd little commandment along the way, what harm?
You decide to get married, forgoing the traditional church route of a nice little turn at the altar to exchange vows in some cramped registry office, and you immediately sense it: unrest, people getting fidgety.
But you don't rock the boat, letting people believe that your decision to not have the whole big white wedding thing was purely a financial one (lack of), or that you've recently developed this rare condition called polyphobia, where you fear everything: crowds, open spaces, hats (yes, 
cockliphobia exists).
Anything except tell the truth, that the real reason you didn't get married in a church is because you're an atheist.
Nobody wants to know about this godless trip you're on and those who do express a mild curiosity put it down to some fad, a crisis of faith that will inevitably pass come motherhood.
But it doesn't pass and when a child does enter the equation the world suddenly cares very much if a mother isn't religious.
Even friends, (the ones you broke commandments with in a previous life) gasp - so audibly you could hear from space - when you tell them your child is not getting baptised.
And you listen to 'their' valid, albeit irrational, reasons as to why children should be christened, be it to access heaven or the local school.
You're miffed now because you feel the need to justify your parenting methods, explaining your wish for your children to decide their own faith, if any, when they're old enough to do so.  
You don't call on religious mothers to justify their methods yet it's like open season for you, especially around First Holy Communion time.
This is when you're questioned on how you're going to deal with your daughter feeling alienated because her friends get to wear a fancy white dress and she doesn't.
Like the alienation issue surrounding a dress should be uppermost important on every mother's mind.
Not because, as a mother, you experienced firsthand a much deeper layer of alienation within the Irish education system. 
During a recent enrolment interview you were told that your daughter can gain access to the local school (right next door) provided she adheres to the Catholic ethos of that school.
And that means her sitting in the crying room of a church unsupervised, whilst the other religious children prepare for their communion.
A mother doesn't need religion to recognise how morally wrong it is to alienate children in this way.
And that her child deserves better than to be sent to these self-proclaimed 'inclusive' schools that master in the art of hypocrisy.
That's why she'll be going to a different school and its called Educate Together for a reason.
As for the communion dress issue: it's just one day - there'll be days-a-plenty to wear a fancy dress.    
Grace Vaughan is a mum and writer from Co. Monaghan. She blogs at AmazingdisGrace and covers anything from adoption and mental health to the perils of being a pregnant woman!