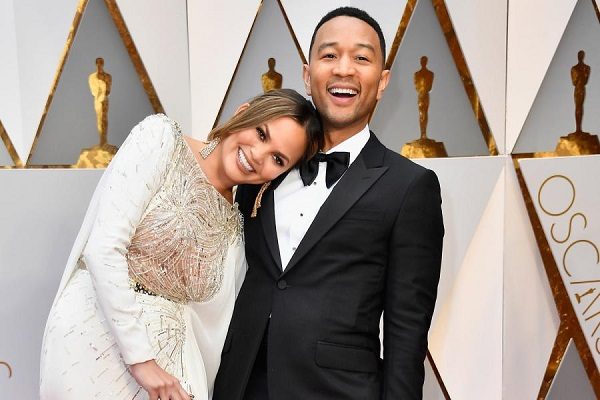 Chrissy Teigen is a model, a mum, one of our favourite parts of our Twitter feeds, and, in many ways, an unofficial spokesperson for IVF.
The 32-year-old has been very open about her and John Legend's struggle to conceive, both with their one-year-old daughter Luna and the baby boy Chrissy is carrying.
She told People exclusively about her experience with IVF, saying, "You do the whole process again to try to get as many embryos and eggs as possible."
The relatable mum underwent IVF again, over two years after having the embryo implanted that resulted in her giving birth to little Luna. She hopes that doing so will improve the chances of her and John expanding their family.
"Everyone is freezing everything and then you make the embryos out of what you freeze and try to make viable perfect embryos," the expectant mother explained.
The Lip Sync Battle co-host continued, "For me, I just want to gather as many [embryos] as possible. I don't want to do this again for the rest of my life."
"So it'd be nice to get a great batch of beautiful, perfect embryos and keep trying so we did it again."
Chrissy, who has been married to her singer hubby since 2013, marvelled at how science has aided her fertility journey.
"These days, science is so incredible — we have family illnesses and there's a way to be able to see that something might have a chance of that," she noted.
We are so happy for Chrissy and John. We wish them the best of luck with their growing family.