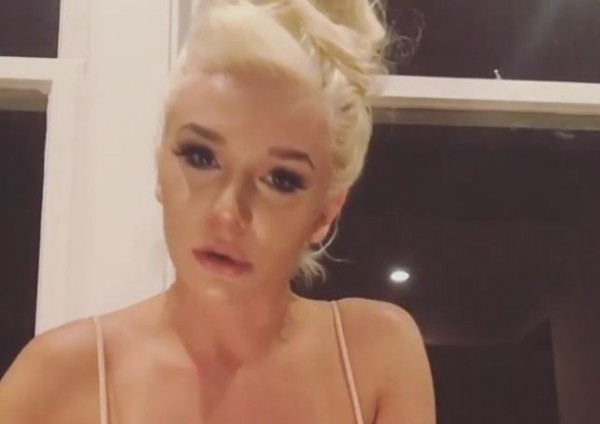 Celebrity Big Brother star Courtney Stodden announced in May that she was pregnant with her first child with her husband, Doug.
Sadly, however, the 21-year-old lost her baby three months into the pregnancy and has been vocal on social media about how she has been coping since her loss, sharing a heartbreaking open letter to her "precious angel"

In a recent "symbolic gesture", the reality star has shaved off her hair ,explaining that she wants to step into "this new chapter in [her] life fresh and new."
Taking to Instagram, Courtney said that her miscarriage "had a huge impact on [her] emotionally".
"I've been thinking and I have decided that I want to give back to my angel with a symbolic gesture. And, that to me, is shaving my hair off, because I want to step into this new chapter into my life fresh and new," she told her 150K followers.
A couple of hours later, Courtney uploaded a picture of her new hair, simply captioning it: "New chapter."
The star has previously posted a heartbreaking open letter to her "precious angel" on Instagram, lamenting all of the 'firsts' and memories they never got to share.
Echoing the sentiments of so many other women who have endured the same heartbreak, Courtney admitted that she will 'never get over' her loss.
"I hope you know how much I miss you growing inside of my tummy. I hope that you know I wanted to give you life…a beautiful life – and desired so much to watch you grow into a beautiful human being," she added.
SHARE to send good thoughts to Courtney at this heartbreaking time.