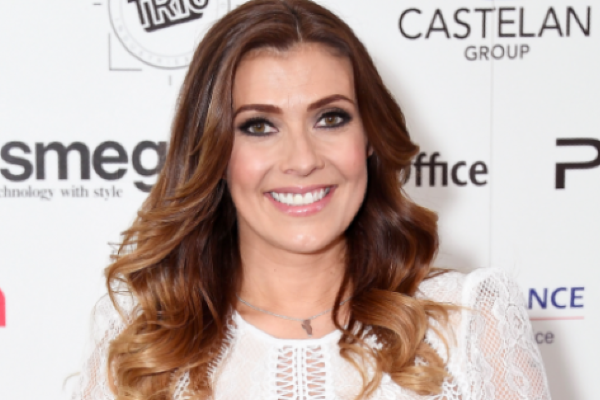 On February 11, 2009, Coronation Street actress Kym Marsh lost her son Archie Jay Lomas. Archie was born 18 weeks early and sadly died not long after birth.
The mum, who had Archie with ex-husband and Hollyoaks actor Jamie Lomas, took to Instagram to pay tribute to the little boy she misses so very much.
"Nine years ago today our lives changed forever," she wrote in her heartfelt post, "Our hearts will never heal and our tears will always fall because we miss you so much. I am so proud to have been your mummy. I wish we were having a party today with balloons and presents."
The 41-year-old continued, "I wish I had got to see your smile and hold your hand. I wish I could kiss your face and hug you tightly.
Picture via Instagram
"I wish I had heard your voice. I wish I had been able to pick you up when you had fallen, put plasters on your knees, dry your tears.
"I wish I wish I wish you were here. You are always in our hearts my beautiful boy. Happy birthday. We miss you and love you so very much."
She ended her post tenderly with, "Have fun up there today little one, Mummy loves you."
Kym's followers let her know they were thinking about her and her family in the post's comments section.
They also commended her for Archie's Footprint Ball. The gala was held on February 10 and raised money for Saying Goodbye, a charity that supports people who have lost a baby.
Thank you so so much @MrsValDevlin for making these charity ribbons for Archie's Footprint Ball pic.twitter.com/t5zb9zxohm

— Kym Marsh (@msm4rsh) 9 February 2018
"You're very brave and empowering, Kym," a person commented.
Another wrote, "Thinking of you all! He would have been so proud of what you all did last night."
"You're all in my thoughts today. Huge congratulations on last night's gala for Archie," one follower said.
Our hearts go out to Kym, and we so admire the work she has done with Archie's Footprint Ball.