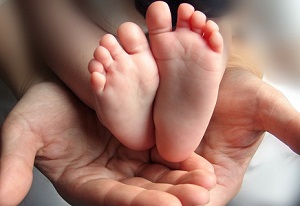 We have heard some incredible birthing stories of late, but this one is just plain astonishing. An Australian woman has hit the headlines this week with the birth of her fifth child, after delivering him in just two minutes.
Mary Gorgens, who has never been in labour for more than two hours, managed to beat her own delivery time with the birth of her son Brody.
In a remarkable story, it has been reported that Ms Gorgens felt a slight twinge on the morning of her son's birth, and got up to go to the toilet, but had to 'waddle' back to her bedroom when she felt her son's head emerging.
Ms Gorgens went on to wake her husband, Simon, who went for a quick trip to the bathroom. Astonishingly, upon his return to the room just minutes later, his wife was already holding their baby in her arms.
Recounting the birth to Daily Mail Australia, Ms Gorgens said: "I had no inkling, no feeling, no pain. He was two days early. I really wasn't expecting it that day."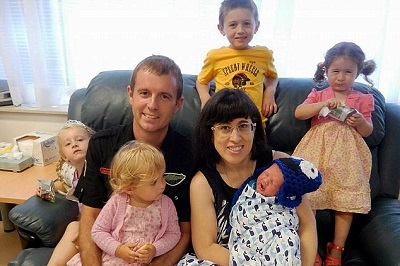 While this is the fastest one Ms Gorgens has ever experienced, she is no stranger to quick births. Indeed, her first child Max was born just 12 minutes after she made it to the hospital, and she has never had any pain relief during labour as there has never been enough time.
Ms Gorgens, who is also mum to Ava, Mila and Sienna, added: "I'm lucky because even though we weren't in hospital, at the end of the day, they [her children's births] went smoothly and they were all healthy. It's amazing what your body can do."
That is just incredible. Has anyone beaten her record?!