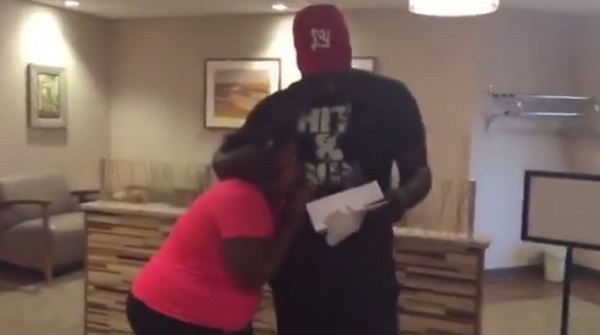 You will no doubt remember the video documenting the gender reveal of the Lair family, who found out they were expecting a daughter after welcoming six sons.
Well, if that touched your heart, prepare to shed a tear or two over the following footage, from US couple Shanise and Devon Philbert.
The couple, who are already parents to five sons, are expecting another baby and recorded their gender reveal to share with the world.
What made this moment even more touching was the fact that the Philberts recently lost a child, and Shanise's emotions were palpable as she watched Devon unfold the piece of paper containing the gender.
Much to their surprise and delight, the couple found out that they are expecting a girl – and Shanise's reaction could not be more heart-warming.
After running around and clapping her hands with delight, Shanise embraced her other half while exclaiming, "It's a girl!"
The footage has touched hearts all over the world, with fellow parents reaching out to send their best wishes via the Love What Matters Facebook page.
"What a lucky little girl she will be, coming into a family with so much love and excitement for her arrival! With those five big brothers watching out for her, she might never be allowed to date!" joked one fan of the page.
We're wishing the Philberts all the best with their journey.
SHARE to bring a smile to a friend's face today.