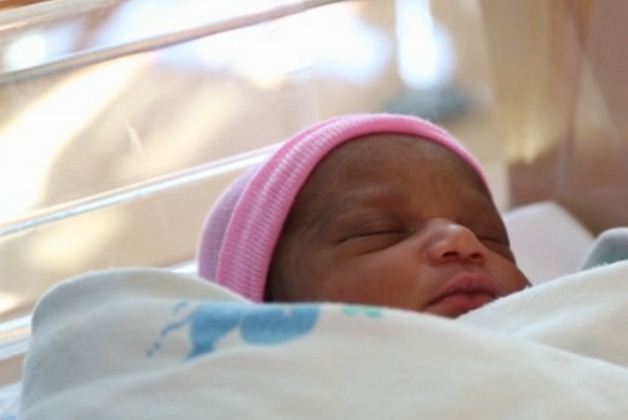 24-year-old Brittany Young, who was under the impression she was three months pregnant, found herself becoming a mum much sooner than expected after giving birth in her shower.

In an attempt to ease stomach pain, the young woman from Iowa decided to take a shower in the hopes the warm water would have a positive impact on her wellbeing.

According to Brittany, within five minutes of getting into the shower she had become a mum to a beautiful baby girl.

Opening up about the incident, Brittany said: "I got in the shower, not even five minutes after that, I was like, my stomach is still hurting. Not even five seconds later, I had to push."

Commenting on her daughter's surprise arrival, mum-of-three Brittany said: "This baby's eyes were open. She was just sitting there staring at me. She didn't cry or anything. I was in shock. I was like, there's a baby here."

Brittany, who believed she was twelve weeks pregnant, was in fact twelve weeks from her due date when she gave birth to her baby girl in her bathroom.

The new mum, who named her daughter Miracle, contacted a friend before being taken to hospital and said: "I've been in shock for the last couple of days because I didn't expect a full-term baby."