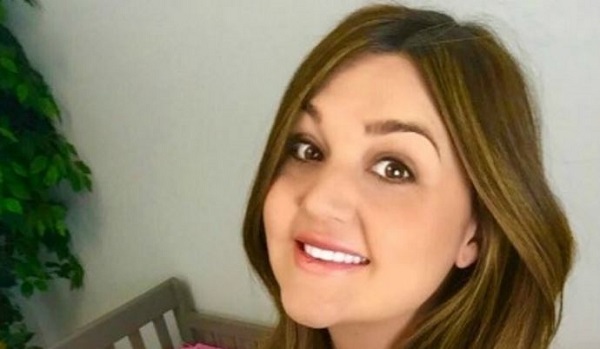 We hear so many stories about mums and mums-to-be being discriminated against or treated unjustly in the workplace, but thankfully, today's story is a shining example of workplace appreciation.
A US mum-to-be has expressed her shock and amazement after being presented with a kitted-out baby room – at her office!
Erica McClaugherty Swenson was heading off on her maternity leave from Oswego Creative, when the big surprise was unveiled.
After being thrown a surprise baby shower by her colleagues, the mum-to-be was left totally awestruck when her boss presented her with a furnished room for her and her little one to use upon her return to the office.
Posting a photo of a crib to Facebook, an emotional Erica wrote: "Overwhelmed with gratefulness. This isn't my baby girl's room at home. This is her room at my job! Complete with a cosy couch for breastfeeding and pumping."
"My boss surprised me yesterday, and it brought me to tears! This, during a surprise baby shower from my co-workers. So much love and support for this working mommy!" she added.
Not every mum is lucky enough to receive this level of support within the workplace, which is why Erica's post has been catching attention and making headlines around the world. And, as you can imagine, Oswego Creative has come in for major praise.
SHARE if you think more companies need to take a leaf out of Oswego Creative's book.