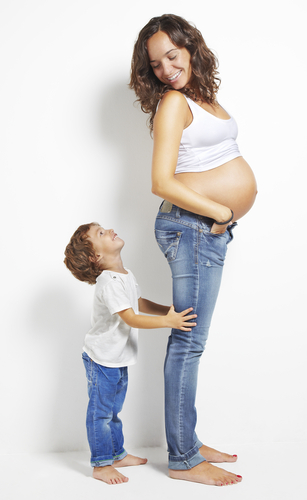 Having one baby might seem like hard work, but wait until you throw another in the mix and then you'll really have your work cut out for you.
These tips will help you prepare for another while ensuring you keep your stress levels down.
Get your older child ready
This is probably one of the hardest things you'll have to do. Some older children might take to the news that they are getting a sibling quite positively, while others might be a little bit unsure. Make sure you talk to them about what changes will take place, all the while ensuring a sense of excitement and positivity.
Pull out your old baby clothes
Now is the time to pull out your old baby clothes from your first child and sort through them. Keep what is reusable and either throw away or give to charity what you don't need. Try to avoid getting too sentimental, otherwise you won't be able to get rid of anything. And remember to keep in mind you will get plenty more clothes as gifts.
Check old baby furniture
If it has been a few years since you had your first child, you need to take down all your baby furniture from the attic and check that is still usable and safe. If you are unsure, assemble it and check it again. Give it a good clean and buy anything that you need new.
Organise child minders
With two children you are going to have your hands full, especially for the first few weeks so organise sitters for the older child. Now is the time to call in any favours you are owed. However, it is important that your child doesn't feel like they are being pushed out so try to make it fun and exciting.
Prepare yourself
Unlike the first pregnancy where you might have had plenty of time to organise and get ready for the birth, now you have even less time. You will need to get things like your hospital bag ready, organise meals and find child minders a good few months in advance so that you don't end up in a mad panic the week before your due date.