Baby Museli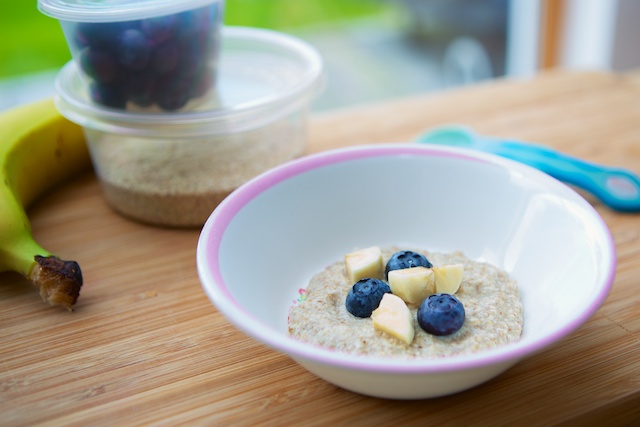 Siobhan Berry's baby muesli
makes for a delicious and nutritious baby breakfast. Soak for a few hours or overnight to give it a nice creamy texture.
50g porridge Oats
1 Weetabix biscuit
1 tbsp. desiccated coconut
Place all the ingredients in a food processor and work to a fine powder. Store the prepared muesli in your MummyCooks airtight containers.
To serve: Soak muesli in milk (note: you can add breast milk or formula, if you prefer) overnight to give it a creamy consistency.
Add grated apple and chopped banana before serving to make it even more nutritious.
Serves
Makes 8-10 portions
Main ingredients
Fruit, Cereal
Recipe Type
Babyfood, Breakfast
This breakfast contains Gluten. Gluten can be added to your baby's diet from six months of age. Please follow latest Gluten
guidelines
.
4 months+: Cannot be introduced due to Gluten content. See Gluten
guidelines
.
6 months+: Add two tsps of Muesli along with baby's milk, and soak overnight. Add in fruit to serve, and some warm milk to loosen the mixture up.
Finger food: Use less milk and make into a ball so your child can pick it up.
For more family friendly meals and information about how to feed your family healthy home cooked meals visit www.mummycooks.ie.
Other recipes you may like
Trending and Sponsored