Eton mess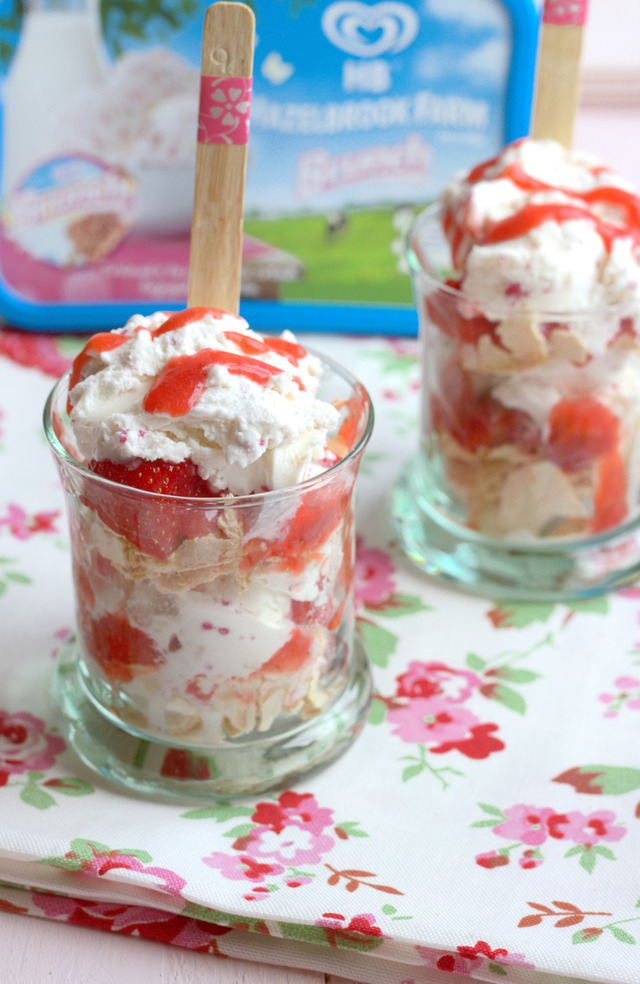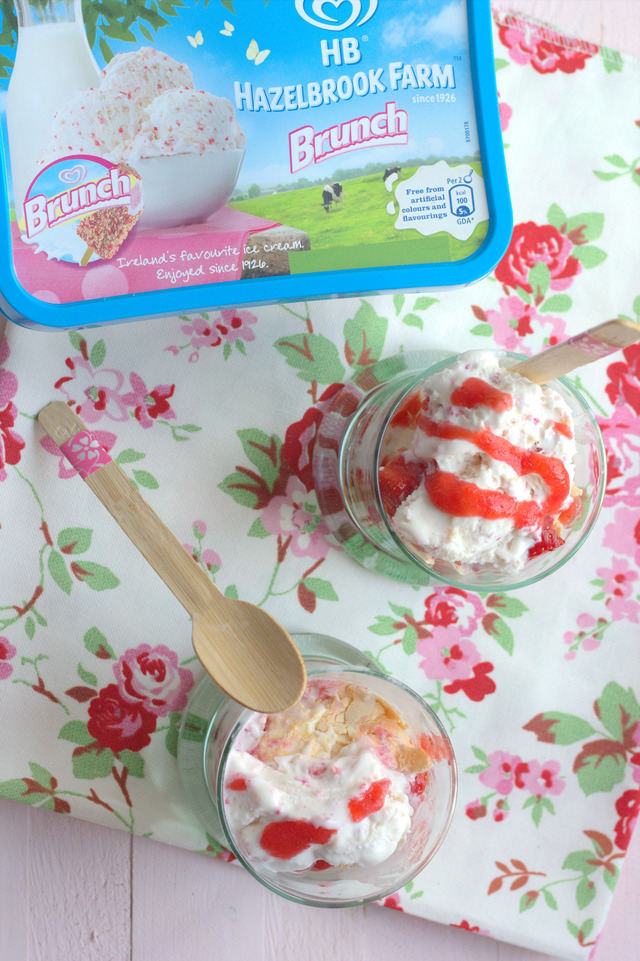 For the meringue nests:
3 large egg whites
100g caster sugar
½ tsp. distilled vinegar
½ tsp. cornflour
For the strawberry sauce:
300g strawberries, hulled and quartered
2tbsp lemon juice
2tbsp icing sugar
You will also need:
150g strawberries, hulled and quartered
HB Hazelbrook Farm Brunch ice cream
Preheat the oven to 150°C/300°F/Gas Mark 2. Line a baking sheet with parchment paper.
In a large glass or metal bowl beat the egg whites until they form soft peaks. Add the caster sugar in two stages beating continuously until stiff peaks form. Add the vinegar and cornflour and beat just until incorporated.
Spoon the mixture out on to the prepared baking sheet to form four round 'nests' of meringue. Bake in the preheated oven for 90 minutes. Turn the oven off but leave the meringues in the warm oven to cool completely. When the meringues are completely cool, break them into pieces.
To make the strawberry sauce place the strawberries, lemon juice and icing sugar into a food processor and blitz until smooth. You can adjust to taste by adding more lemon juice or icing sugar if you wish.
Layer the broken meringue, strawberries, HB Hazelbrook Farm Brunch ice cream and strawberry sauce in serving glasses. Repeat the layers until the glasses are full.
Serves
4
Main ingredients
Dairy, Fruit, Sugar, Ice Cream
Recipe Type
Dessert
Level of Difficulty
Moderately Easy
Buy meringue nests for a quick and easy dessert made in minutes.
Other recipes you may like
Trending and Sponsored