Oat and raisin cookies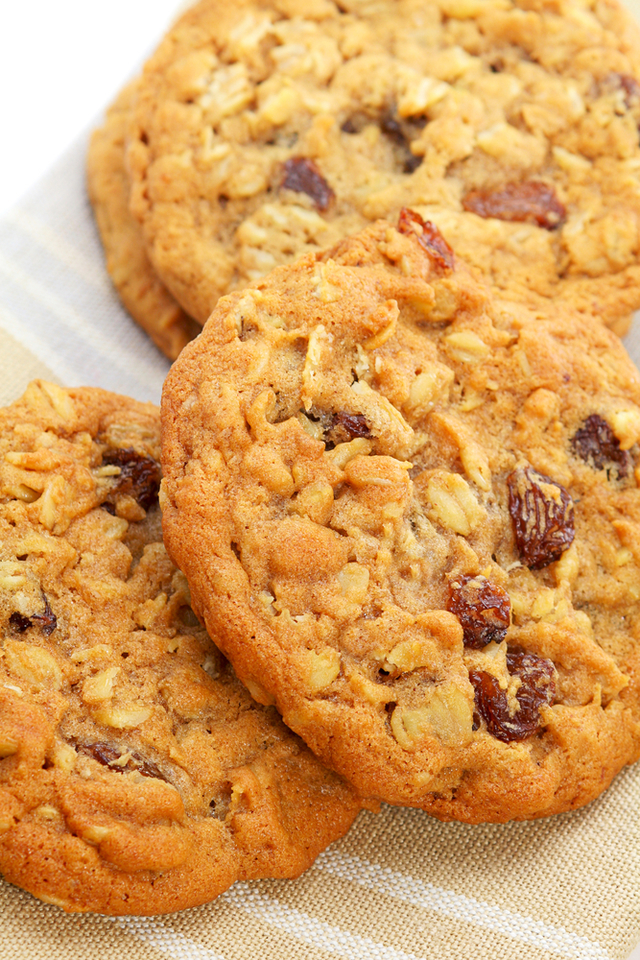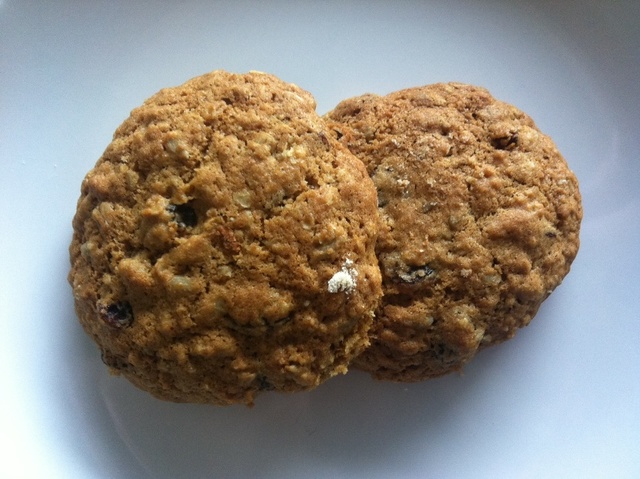 85g butter
75g brown sugar
1 egg, beaten
1 tsp vanilla essence
75g raisins
40g sunflower seeds
50g plain flour
75g porridge oats
1/4 tsp bicarbonate of soda
1/2 tsp salt
Heat the oven to 180°C
Whisk the butter and sugar until they become pale and airy. Add the remaining ingredients and stir until well blended.
Drop walnut-sized balls of dough on baking paper and flatten them with your fingers or the back of a spoon.
Put in the oven for about 12 to 15 minutes, until the cookies take a warm golden colour. Place on a wire rack and let it cool down.
Serves
12
Preparation Time
15 minutes
Cooking Time
5 minutes
Main ingredients
Flour, Fruit, Eggs
Recipe Type
Budget, Cakes & Baking, Entertaining, Healthy, Kids Food, Lunch Box, Gifts, Cake Stall, Cookies & Biscuits
Level of Difficulty
Easy
The cookies will be soft when they come out of the oven so leave to cool completely on a wire rack before enjoying.
Other recipes you may like
Trending and Sponsored
Hello Mama!
Help us help you by allowing us and our
partners
to remember your device in cookies to serve you personalized content and ads.
We're on a mission to help our mums and their families thrive by informing, connecting and entertaining.
Join us in our mission by consenting to the use of cookies and IP address recognition by us and our partners to serve you content (including ads) best suited to your interests, both here and around the web.
We promise never to share any other information that may be deemed personal unless you explicitly tell us it's ok.
If you want more info, see our privacy policy.