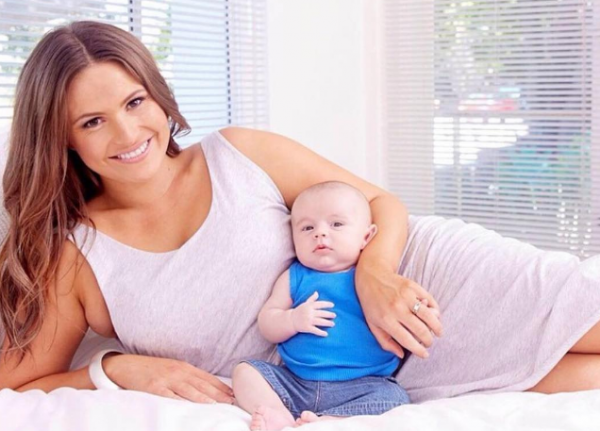 We love a motivation speech about positive body image here at MummyPages.
It's something that a lot of expectant and new mums worry about and sometimes we need to remind ourselves that more important things are happening as our body changes.
And we should celebrate that.
One mum who is definitely celebrating that is former Home and Away star Christie Hayes, as she posted this inspiring message on her Instagram today.
After catching up with a pregnant friend of hers, the actress and mum-of-two shared her thoughts on the social media site with a stunning picture of the day before she gave birth to her first child.
"This nudie pic was taken the day before I went into labour. 48hrs later I was a first time mummy. As you can see, I'm totally on the rotund side and felt like a blue whale."
Christie recently hit the headlines as she spoke about finding out she was pregnant again just six weeks after giving birth.
"Don't be down about your weight if your expecting- enjoy it as much as you can. It's not important, celebrate your baby growing!"
So she knows all too well the toll pregnancy can take on our bodies.
And her finishing words are definitely one's to live by.
"Once you hold that little baby in your arms, none of that will matter. I promise you it's all worthwhile."
SHARE this if body image was a worry for you during pregnancy.