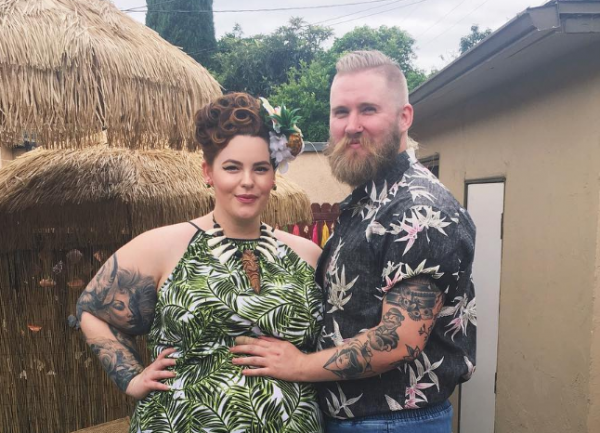 Congratulations this morning to model, Tess Holliday as she welcomed her second child.
The plus-size model shared a beautiful image from her interview with People on her Instagram showing off her new baby boy, Bowie Juniper Holliday.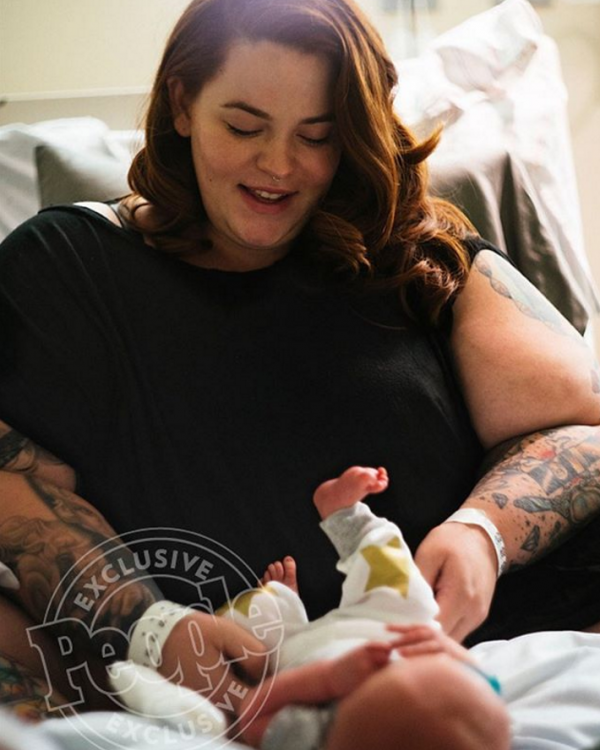 This is the first child for Tess and fiancé Nick Holliday and the new dad couldn't help but show off his first born on Instagram also.
"Meet my little guy, Bowie Juniper Holliday".
Tess, 30, is already the mum to 10-year-old son, Rylee who now becomes a big brother.
Talking to People about her pregnancy, Tess said:
"It's been 10 years since I had a kid, so there are so many things that are new.
"My friends that have babies are posting all of these new swings and breastfeeding techniques and new bottles, and it's really overwhelming because I thought, 'I've already done all this,' but it feels like I haven't. I'm having to relearn a lot!"
Recently, Tess received a lot of rude comments about her size and the effect it would have on her pregnancy taking to Instagram, the heavily pregnant mum said: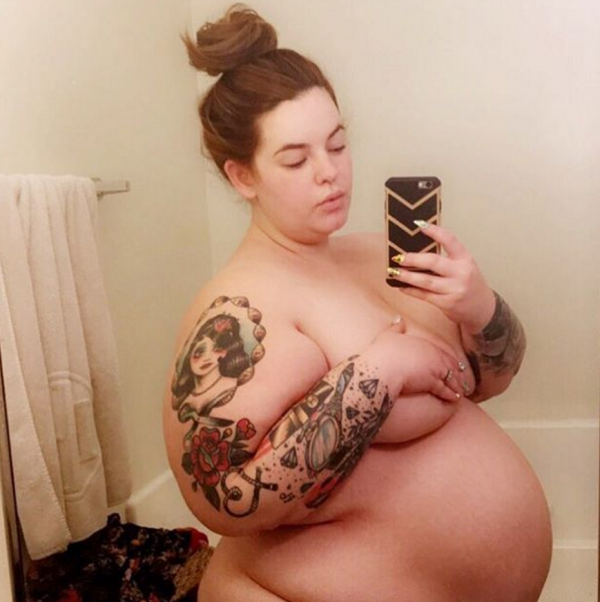 "When people say to me, 'I can't tell you're pregnant.' I will continue to live unapologetically, to thrive in this body, prove the naysayers wrong & laugh at the ignorance."
SHARE this amazing baby news.