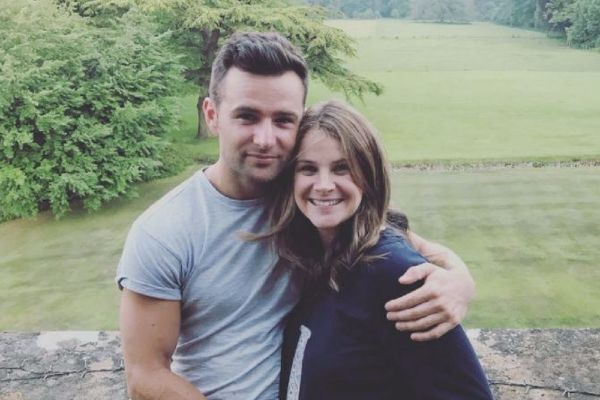 Izzy Judd has always been incredibly open about her miscarriage in 2014. She lovingly paid tribute to their lost little one the other day, marking three years since the miscarriage.
The 33-year-old lit a candle in the child's honour and took to Instagram to pen a brave account of her losing her baby.
Izzy wrote of how she went to the loo early in the morning on Christmas day, and grew concerned with what she saw.
"There was blood on the tissue and my whole body started to shake. I knew something was wrong and I was terrified. Then on the 28th December 2014 the intense period pains began. I knew our baby was slipping away," the author said.
The former Escala violinist recounted how her husband comforted her, saying, "Harry helped me settle down on the sofa, he brought me a blanket, a hot water bottle, put on the fire and made me soup and toast."
Izzy was due to have a scan the next morning, and she tried to stay peaceful and remain strong for the baby inside her.

Despite the pains disrupting her sleep, the mum wrote that she 'felt very spiritually connected, a feeling I will remember forever'.

"The following morning I woke and the pain had stopped, I thought maybe everything was OK. Harry was downstairs making the tea when it happened."
"I just remember in desperation saying, I'm so sorry... I felt our little soul pass, a physical feeling I will never ever forget. There lying helpless, all our hopes and dreams. How were we supposed to flush them away?"

The appointment the next day confirmed her feeling of dread. "The doctor did the scan and the screen was empty, I suppose you hold on to any tiny bits of hope... Gone, alone, empty."

"The days, weeks that pass felt like an empty place. Waking up in the morning with an ache in our hearts full of grief and wonder for the life that should have been."
Our hearts go out to Izzy. Writing about such a painful experience is a testament to the musician's bravery.
Her writing certainly touched Instagram users, and the mum appreciated how open fellow parents were about their own experiences.
She reassured others that they are not alone, and sent a hearwarming message: "Hold your loved ones close."
We couldn't agree more.