The list of obsoletes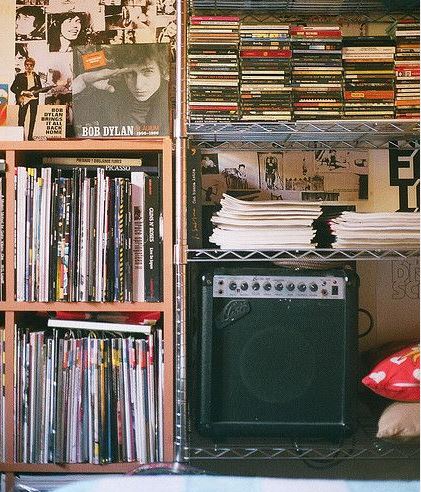 I have a list.
A list of things – little things – that I remember as being fun, life-forming and important, but that are now obsolete. This list depresses me, partly because it makes me feel old; partly because I know these are things that my kids will never experience. The list includes such things as foil tops on milk bottles. And milk bottles themselves. And milkmen, come to think of it.
But another thing on my list is CD cover sleeves. Like most people, when I was a teenager with a limited amount of freedom, music was a way of rebelling, defining myself, spending rainy, otherwise boring, Saturday afternoons. Remember the pleasure to be had in buying a record (how old am I!), tape or a CD from your local Golden Discs, taking it home, putting it on, and then lying on the ground on your stomach, devouring the cover? Following the lyrics to every song printed inside; reading the acknowledgements and all the other interesting personal info the band put on there?
The information in a CD sleeve told you more about an artist than a million interviews with Smash Hits or Hot Press magazine ever could.
Nowadays, it's very different. Even when kids are old enough to develop their own musical tastes, their music is fed to them intravenously, no effort required. My ten-year-old started with iTunes a few years back; now his eight-year-old brother considers iTunes obsolete and gets his 'jam' from Apple Music. (It's like Bebo/Facebook all over again). Their connection is with songs, not with bands, and it makes me a little sad.
There's no commitment required. There's no CD sleeve to read. They'll never weep over an artist's dedication to his first love, or experience the joy of discovering a hidden song that isn't even mentioned on the sleeve (Alanis Morissette's Jagged Little Pill, anyone?!). The CD is becoming obsolete, but worse than that, the CD sleeve is becoming obsolete.
But I still have my CD player in my car.  And sometimes, during the many hours I spend parked next to the many football pitches of County Dublin, I take those obsolete inserts out of the cracked, obsolete plastic covers and I have a little moment of nostalgia all to myself, free from an eight-year-old's pitying, disdainful looks.
And that's one thing that should never become obsolete.
Image via Pinterest