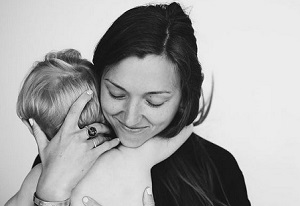 Losing a child is the hardest thing that any parent can go through, but one couple has decided to share their heartbreaking story in a tribute to their little one.
Billy Jack (BJ) and Sara Brawner fell pregnant with a daughter, Willa Rose, in November 2013, and adored every minute of the journey. However, sadly, when Sara was 34 weeks pregnant, their baby's heart stopped beating.
After rushing to hospital, the Brawners were informed that their baby girl had passed, and Sara went on to deliver the baby. They spent the next seven hours with Willa Rose, with friends and family visiting to celebrate their daughter's short life.
In honour of Willa Rose's memory, the Brawners have made a short video in which they share their story and pay tribute to their little girl. Since being published online, the video has touched the hearts of people all over the world, and it is quickly going viral.
Commenting on their short time with Willa Rose, BJ says: "You'd think it would be a really hard memory, but it was all truly sweet. We loved those days."
This is incredibly powerful and moving. Check it out below.