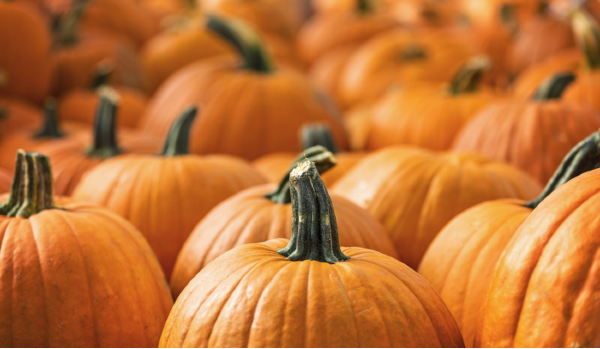 Carved as a Jack-o-Lantern or as a whole, pumpkins make a beautiful decoration for Halloween. Rich in vitamin A, vitamin C and potassium, it is also a nutritious powerhouse you can use in the kitchen afterwards.
While pumpkins keep for months (when they are uncut), they can be used many seasonal recipes that your family will love.
You can for example cut it in half, de-seed it, and roast it in the oven for about 45 minutes to one hour. Remove the skin and mash it: this will make for the most delicious homemade pumpkin puree, which can then be used in pies, smoothies or brownies.
Sweet or savoury, we have gathered some of our favourite pumpkin recipes to use up your pumpkin leftovers.