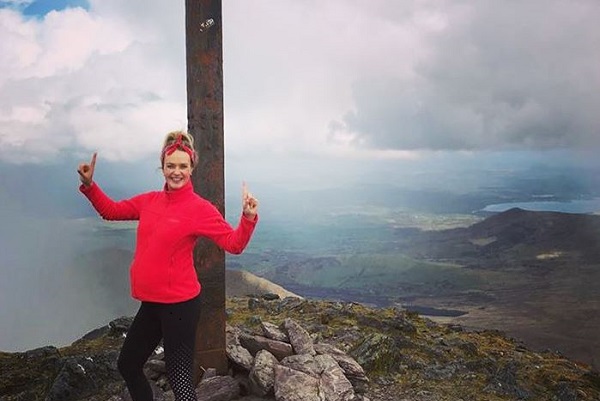 Aoibhín Garrihy received many negative comments after she climbed Carrauntoohil this weekend. The actress is seven months pregnant, but instead of praising her for her achievement, many people said the mum-to-be was being careless.
The Fair City star hit back at the critics who claimed that she was being irresponsible.
She explained that she was in good company with her husband John, who is a mountaineer. The Dancing With The Stars finalist added that she climbed the mountain at a reasonable pace.
Aoibhín wrote, "As my husband is an experienced climber, safety has always been paramount for us. Everyone's body and capabilities are different during pregnancy but on a fine day with no wind and great support I took my time and to be honest I can't think of a nicer way to spend the day seven months pregnant! #pregnantnotpowerless"
Her followers were quick to defend the actress, with many calling her "wonder woman."
"Wow, well done to you, very inspiring. It's a tough climb so I applaud you. You're a great role model for your little baba."
One mum added, "Mommy power! If you have a pregnancy that allows you to be active then why not, now is the time to do it before you've to bring a million bags everywhere you go."
"Giving me great hope that pregnancy gets easier," said a fellow mum-to-be.
"Amazing for you and baby. Healthy mamma equals healthy baby," another shared.
Aoibhín's 'pregnant not powerless' message is so important. She is so inspiring!