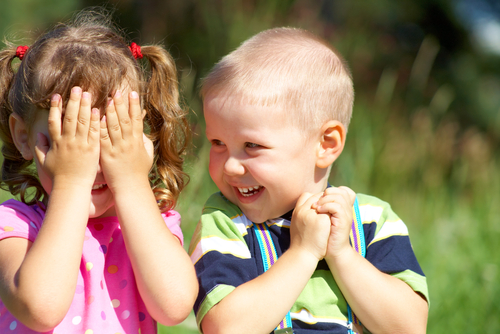 We love our tots more than anything in the world but sometimes they can say things we might not like them to out loud. They don't mean it of course, they are just curious. Here are just some of the ways that our tots can embarrass us in public:
Inappropriate words
When your tot finally starts to speak, you can't wait for them to learn more words, but that will quickly change once they start saying inappropriate things in public. Whether they've learnt a random new word or have somehow mispronounced something entirely, your tot will manage to embarrass you in some way with an inappropriate word.
Nature calls
When you've got to go, you've got to go, but sometimes your toddler has no problem publically acknowledging this. Once they've learned the art of
potty training
, they'll think nothing of announcing to you and the world when they need to go to the bathroom and sometimes decide to mention the exact details as well. While you're glad that your little one is aware of their potty training, you wish they didn't have to announce the fact so loudly.
Streaker
Some tots seem to enjoy being at one with nature and sometimes find their clothes a little too constricting. But some parents will despair at their tot's sudden need to take off their outfit in the middle of the local supermarket.
Public acknowledgments
While out in public, your tot will meet many people and while we understand that concept, your toddler is still coming to grasp with this idea. Prepare yourself for your tot's loud questioning as to why a certain person looks a certain way and then even louder questioning as to why you're telling them to be quiet on the subject.
Tantrums
Your tot probably knows that the one way to get what they want in public is by creating a large and loud scene. While this behaviour is never good and shouldn't be encouraged, it doesn't make it any less embarrassing when it does occur. But note that your toddler can sometimes be a lot smarter than they let on and know exactly what they're doing when they decide to have a tantrum in public.
Even though our toddlers can embarrass us in all these ways and more, we still love our little ones' hilarious antics more than anything and couldn't imagine our world without them.