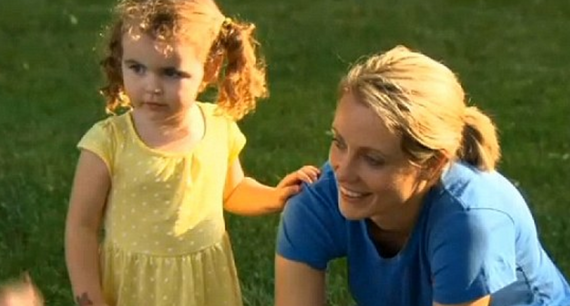 A mum has been left outraged after her three year-old toddler was forced to urinate in her seat on board a flight.
When a flight from JFK in New York was delayed and made to sit on the tarmac for thirty minutes, passengers were not allowed to use the bathroom.
Jennifer Deveraux asked attendants if her daughter, Summer, could use the bathroom but was denied. The mum said: "It wasn't about bad customer service, it was about human decency ... My daughter was sitting in a pool of urine and I couldn't do anything about it."
When the mum attempted to get up to clean the accident, the pilot threatened to take the plane back to the gate citing a "noncompliant passenger." Jennifer told staff: "Please give me a break. My daughter had an accident because you won't let me take her to the bathroom. After I clean it up I will sit down."
Following the incident, JetBlue, the airline in question, issued a statement about the incident, saying: "This incident in question happened while the aircraft was on an active taxiway, when FAA regulations require all customer to remain seated due to the risk of sudden aircraft movement ... The crew made a safety and FAA regulation-based decision."
Jennifer was offered full credit as well as $5,000 donation to a charity of her choice as an apology for the situation in which she said: "Happy tears, a really nice lady apologised to me."