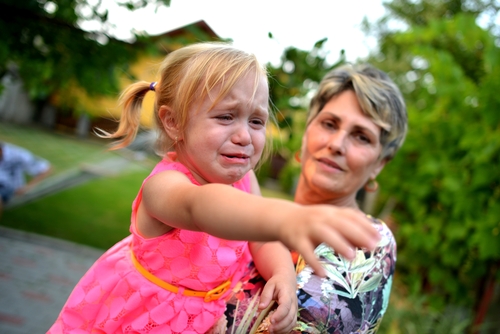 Toddler tantrums are inevitable and as much as we would like to avoid them, we can't. While we can't stop them from happening, there are thankfully some great tips to make life a little easier for when your little one does decide to kick up a fuss.
Time-out
A time-out is an effective method to calm your child down and can be used when your little one might be on the verge of having a tantrum. It gives the opportunity for your toddler to calm down, think about what happened and be able to play again once their anger has passed.
Praise good behaviour
You can help your little one distinguish the difference between good and bad behaviour - by simply praising their good behaviour. Try to make a big deal of their good actions and of course, ignoring their bad ones. This should encourage your little one to want to behave better in future.
Discipline
In some cases discipline can be necessary and if possible, it's always a good idea to set down ground rules for your little one. The rules can be basic from "no hitting" or in some cases "no shouting," you can decide what punishment fits the crime. But make sure that the rules are clear and easily understood, as if you don't stick to what you initially set out, it can lead to upset and confusion for your little one.
Star charts
Star charts are great way of encouraging your little one's good behaviour, so every time your little one does something good, a star gets added to their chart. But if they do something such as a tantrum, they lose a star. Another great incentive for the star chart is by setting a goal or reward for your little one if they manage to get a certain amount of stars by the end of the week.
Approach
If you're calm in your approach to your toddler, they should treat you the same as a result. Children copy what they see, so if they are about to have a tantrum or in the middle of one by kneeling to their height and speaking to them in a calm voice it should calm them down. If you are calm and courteous with your little one they should treat you the same over time.
Toddler tantrums are never easy to deal with and sometimes will take place despite all of your efforts, especially if your little one is tired. But some of these tips should hopefully make it easier in the long run when it comes to your little one's behaviours.