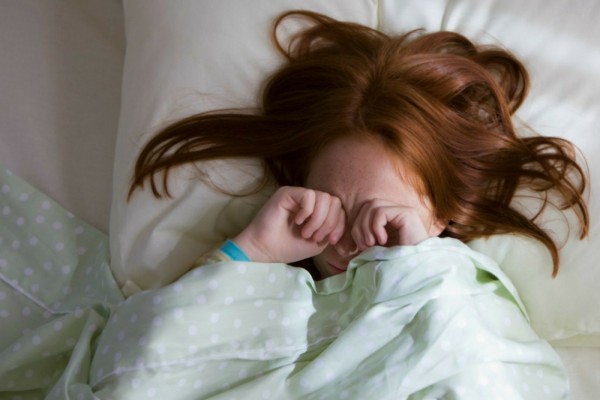 Morning times are tough but for parents they're even tougher.
Not only do you have to get yourself up, washed, dressed and fed but you also have to get the kids out of bed, help them wash, comb the knots out of their hair, get them fed and into their school uniforms.
In addition to this you've to remind them to bring their PE gear, sign the homework diary and pick up the neighbour's kids on the school run.
But when we saw these parents' tweets about mornings with kids, we couldn't help but laugh.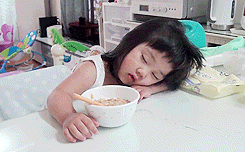 We can TOTALLY sympathise with these, can you?
1. No time for coffee
Typical morning of a parent:

Get coffee.
Tell kid to get dressed for the 10th time.
Reheat coffee.
Get in the car.
Forget coffee.

— Sarcastic Mommy (@sarcasticmommy4) January 12, 2017
2. The morning dramas
Getting my kids to school in the morning without anyone crying is like solving a Rubik's Cube made out of emotions.

— The Glad Stork (@TheGladStork) January 14, 2016
3. Trying to get them out of bed
Me: Get out of bed.

4-year-old: No!

Me: Why do you fight me every single morning?

4: Because you never learn.

— James Breakwell (@XplodingUnicorn) August 24, 2016
4. Routines NEVER go as planned
Practiced our school morning routine today, so I hid one of each kid's shoes, spilled cereal, & had the toddler throw my keys in the trash.

— Six Pack Mom (@Six_Pack_Mom) August 30, 2016
5. They suddenly become inexplicably slow
Slowest moving things in the world:
3) Snails
2) Glaciers
1) My kids getting ready for school in the morning

— Robert Knop (@FatherWithTwins) May 9, 2016
6. Breakfast demands
6yo: Mama, what shape are you cutting my toast into?! Flowers? Animals?
Me: Triangles. It's Monday morning, kid. Lower your expectations.

— Kim Bongiorno (@LetMeStart) March 24, 2014
7. When you need a reward afterwards
"Getting the kids ready for school in the morning without losing your mind" isn't an Olympic event, but I think I deserve a medal (or a nap)

— Doyin Richards (@daddydoinwork) August 19, 2016
8. Attempting to reason
This morning I said to my son, "WHAT PART OF MOMMY HAS AN IMPORTANT MEETING DONT YOU UNDERSTAND?" And he was like "I'm 3, so all of it."

— Emily McCombs (@msemilymccombs) April 8, 2015
9. Introspective chats at the breakfast table
It's ok, kid. I too want to cry when the cereal gets soggy & the milk gets warm. Life moves fast, boy.

My morning pep talk to my son.

— Danielle Herzog (@martinisandmini) July 27, 2016
10. When you finally get a break from the morning routine
We didn't have to get our kids ready for school this morning & somehow we saved 4827 minutes & added 11 years onto our life expectancy.

— Mike Reynolds (@EverydayGirlDad) March 9, 2017
Thank God it's Friday!