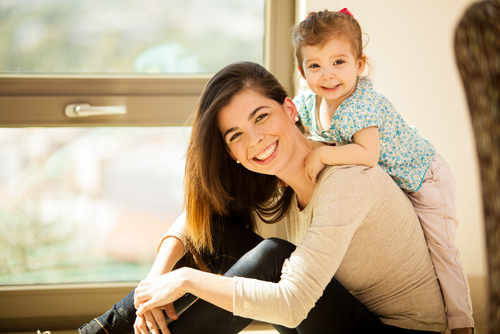 Finding a good babysitter can be tricky and once you have found the right fit you won't want to let them go, but how can you tell if they are any good?
To help you out, we have compiled a list of ten signs to look out for:
They are responsible
The last thing you want is someone who gives your toddler sweets and lets them play inappropriate games. A good sitter is responsible, mature and doesn't allow your youngster become hyper or over stimulated, especially if you will be left to deal with putting them to bed in that state.
Your kids aren't tired or cranky the next morning
If your youngster is waking up tired and cranky it is a sign that they didn't go to bed at the right time. However, if they are up early and feeling refreshed after being cared for by your sitter you know they didn't stay up past their bedtime.
They inform you of what happened while you were away
While you don't expect them to go into detail about everything that happened while you were gone, keeping you informed about bedtimes, what your little one ate or if something happened is a sign of a responsible and aware sitter.
Your child looks forward to their visit
You want your little one to feel comfortable and relaxed in their presence so if your toddler is looking forward to them coming you know you've got a keeper.
They look forward to seeing your toddler
Just like you want your toddler to like them you also want your sitter to like your child. Talking to your youngster, bringing things for them to do, giving them hugs and kisses and having a smile when they walk in the door is a sign that they get on.
They feel comfortable around you
You will also want to have a good relationship with them not just for the sake of your toddler but so the sitter feels comfortable enough to come to you if they have a problem.
They come with toddler-friendly things to do
Bringing activities for your child shows that it is more than a job or a way of making money and you will know that they are going to have fun.
They're punctual
A babysitter that arrives on time and doesn't leave you waiting is always a keeper.
They don't leave your home in a mess
While we don't expect them to clean up your mess, leaving the kitchen or the sitting room in the state that you left them is not asking for too much.
They know first aid
Finally, it is always a plus if they know first aid.