Getting your little one to read can be next to impossible these days as they are often preoccupied by watching TV or playing on their tablet.
If you're hoping to get your little one more into reading but are struggling to find books that they love then look no further! We've found some wonderful children's books that your child will be super excited to read.
Whether your little one likes to listen to you read to them or is an independent bookworm, there is something here for everyone to encourage them to read more and spend less time staring at a screen. There are books here suitable for a range of ages so you're bound to see something your child will like.
Fairy Hill by Marita Conlon-McKenna
Published by The O'Brien Press, Out now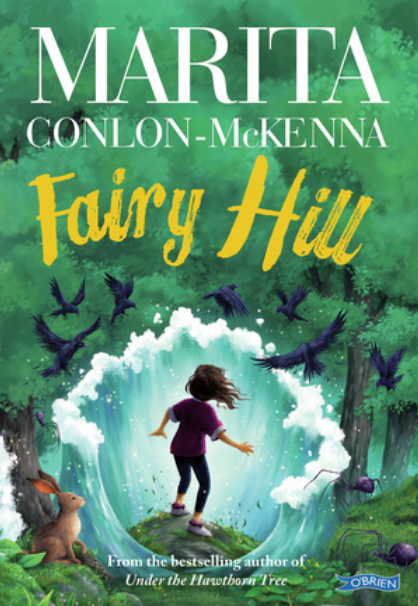 Suitable for readers aged nine and over, we see thirteen-year-old Anna upset as she is sent to stay with her dad and his new family at Fairy Hill in the west of Ireland. Hearing whispers in the wind, Anna senses she is being watched, but nobody believes her except the mysterious boy down by the lake. When her half-brother, Jack, nearly gets lost, Anna thinks someone is trying to steal him away. She wonders if the stories about the old house and the fairies are true. And if they are, could Jack be in real danger?
The Other Edie Trimmer by Jacqueline Wilson
Published by Puffin, Out now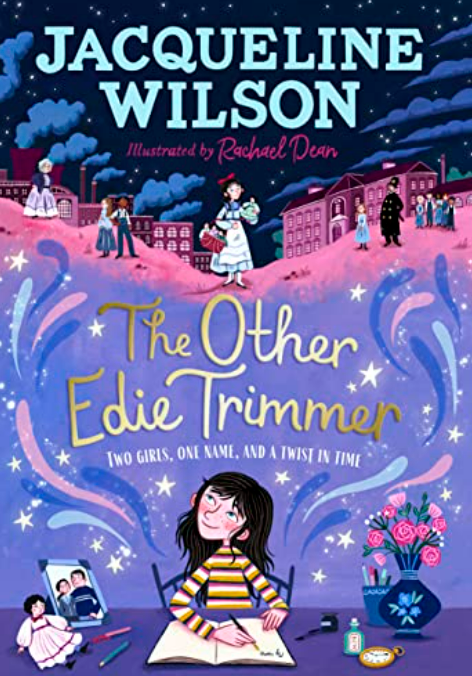 Perfect for readers aged seven plus, this story follows Edie who is fascinated by Victorian times. When she's given a real Victorian notebook she's determined to write the best story ever, all about a girl in a workhouse. But when she starts writing, something strange happens. Edie finds herself in Victorian London. Soon, she realises she's living the life of another Edie Trimmer - and is in danger of being sent to a real workhouse! Will she forget everything she knows about her other life - and will she ever be able to make it back to her family?
Aldrin Adams and the Legend of Nemeswiss by Paul Howard
Published by Puffin, Out now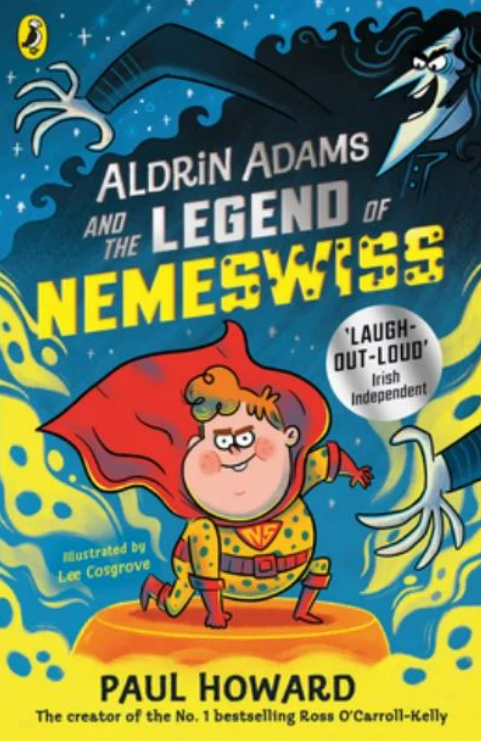 Some months have passed since Aldrin Adams discovered his extraordinary SUPERPOWER. When he eats CHEESE, just before he goes to sleep, he can enter into other people's dreams . . . and their nightmares! He's also come face to face with his nemesis - A MYSTERIOUS SUPERNATURAL VILLAIN who creates nightmares for millions of children every night. Aldrin survived, but only just. And now what is he supposed to do? Save the world, one scary clown nightmare at a time? Shouldn't being a superhero be more adventurous than this? Is there a way to beat his Nemesis once and for all? Find out, as Aldrin navigates his new life, meets more people with powers like him and finally faces his nemesis again!
Mr Wolf Goes to the Ball by Tatyana Feeney
Published by The O'Brien Press, Out now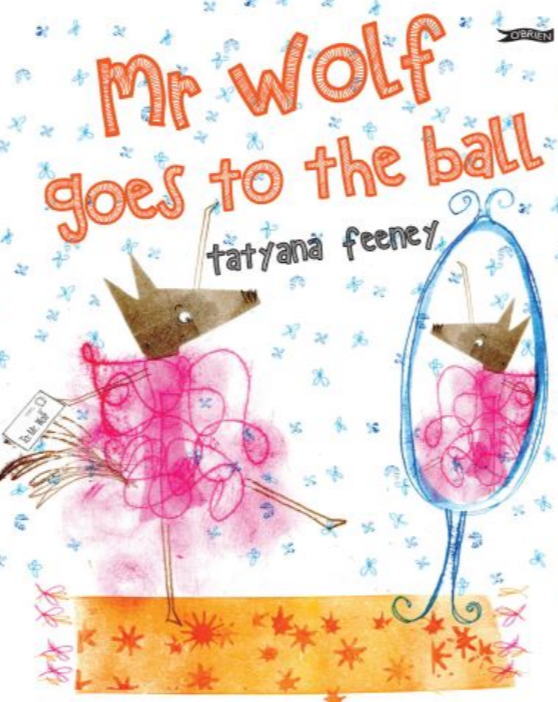 Ideal for younger readers, this book tells the tale of Mr Wolf who doesn't know what to wear when he is invited to the ball. He has beautiful knitted hats and scarves and socks - but none of those seem quite right. Then he sees a beautiful dress in a shop window and he knows that would be a perfect outfit for him to wear. But when he shows his brand new outfit to the other animals, they all tell him he shouldn't be wearing a dress. With a little reassurance from the sheep, Mr Wolf goes to the ball in his dress anyway. And when he sees the other animals in all kinds of dresses and suits, he feels amazing and dances the night away!
Kevin's in a Mood by Sarah Bowie
Published by The O'Brien Press, Out now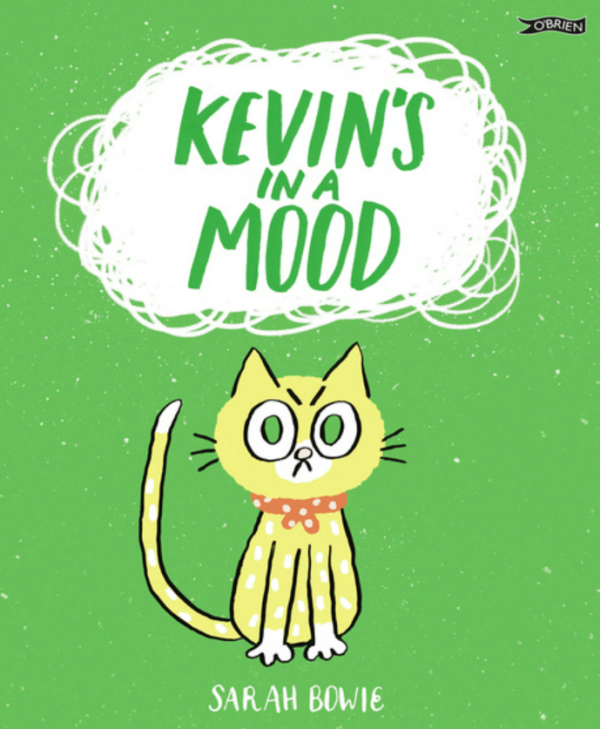 A picture book about best friends Suzy and Kevin. They do everything together! Until one day, Kevin's in a Mood. Suzy tries everything to cheer him up, but Kevin's STILL in a Mood. All their friends try to help, by offering things Kevin likes, but he just turns his back, washes himself or puts his nose in the air! Nothing seems to make Kevin feel better... What could be wrong? But then their friend Stevie arrives with a special delivery! The mood instantly vanishes when Kevin receives an invitation to Stevie's party! Suzy had got hers the day before and Kevin thought he wasn't invited. Suzy is astonished as she was always going to bring Kevin with her to the party! Because they're BFFs!
Welcome to Hinch Farm by Mrs. Hinch
Published by Puffin, Out now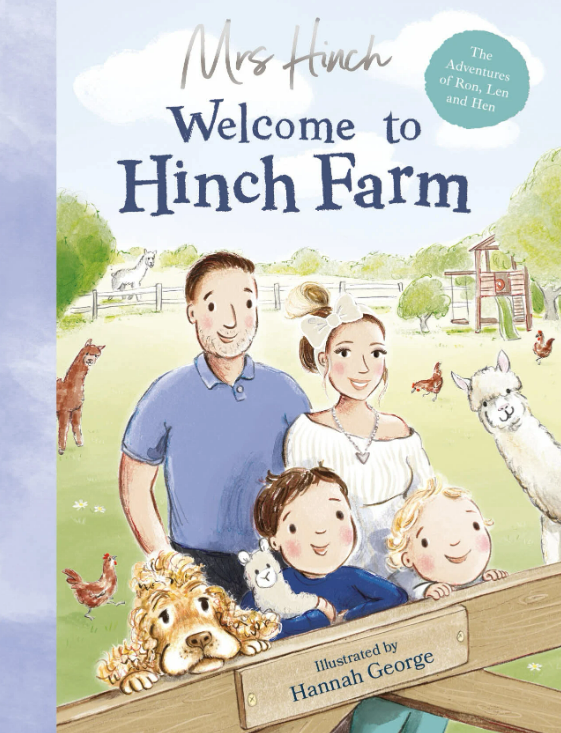 Change can be scary but with their family always by their side, the Hinch brothers can do anything! Ron, Len and Henry love their home. It's full of their toys, happy memories and their amazing Wendy house. But, today's moving day and as boxes pile up, the boys start to feel nervous. When they get to the new house, things really don't feel right... Follow the Hinch brothers as they learn to love their new home - with a bit of help from Mum and Dad.
Puifín Beag agus an Ubh by Erika McGann & Gerry Daly
Published by The O'Brien Press, Out now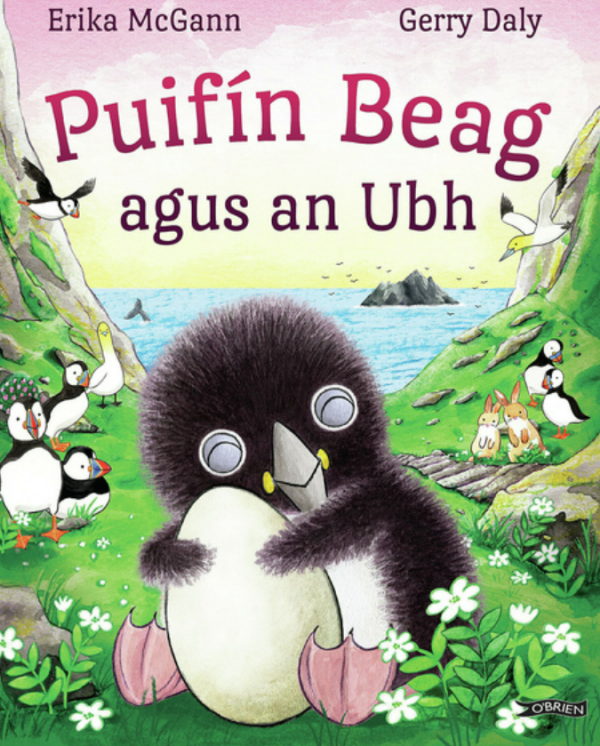 Tá puifín beag cabhrach ina cónaí ar Sceilg Mhichíl. Nuair a thagann sí ar ubh atá ar strae, tá an puifín ar a dícheall an ubh a thabhairt abhaile go dtína nead féin. Ach leis an ngaoth ag séideadh agus an ubh ag sleamhnú síos an cnoc beidh cúnamh ag teastáil ó ainmhithe Sceilg Mhichíl chun an ubh a thabhairt abhaile slán!
Puffling and The Egg has been translated to Irish so you can enjoy the story as Gaeilge. This puffling has an adventurous side but it gets her into trouble as she loses her way and her parents can't find her anywhere! Her parents are looking everywhere and asking the other animals if they have seen their puffling. Luckily the animals come together on Sceilg Mhichíl to help the puffling to reunite with her parents!
Dodos Are Not Extinct by Paddy Donnelly
Published by The O'Brien Press, Out now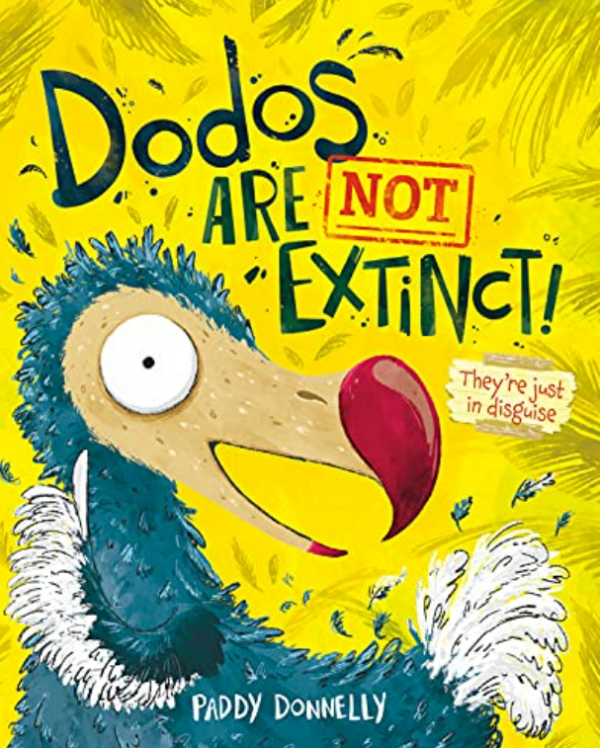 Dodos are extinct, right? WRONG! They're not! They're just in disguise, and they're not the only ones. This book reveals the secrets of the woolly mammoths, sabre-toothed tigers and even dinosaurs! These famous creatures are in disguise everywhere, so keep your eyes peeled! You never know who might be right under your nose…
Little Love Lessons by Tarsila Krüse
Published by The O'Brien Press, Out now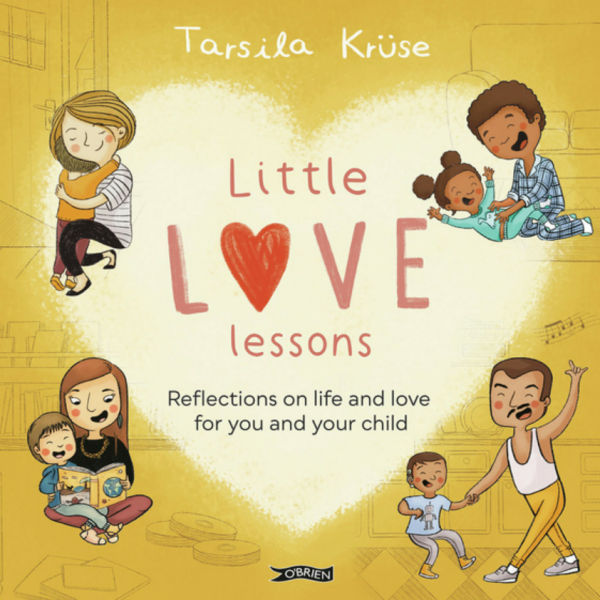 The road of parenthood rarely runs in a straight line, and sometimes we all need a little extra encouragement. Here, author and illustrator Tarsila Kruse offers her little love lessons – observations and suggestions from her own motherhood journey, in sweet, evocative images and inspiring words.
The Starlight Stables Gang by Esme Higgs & Jo Cotterill
Published by Puffin on March 30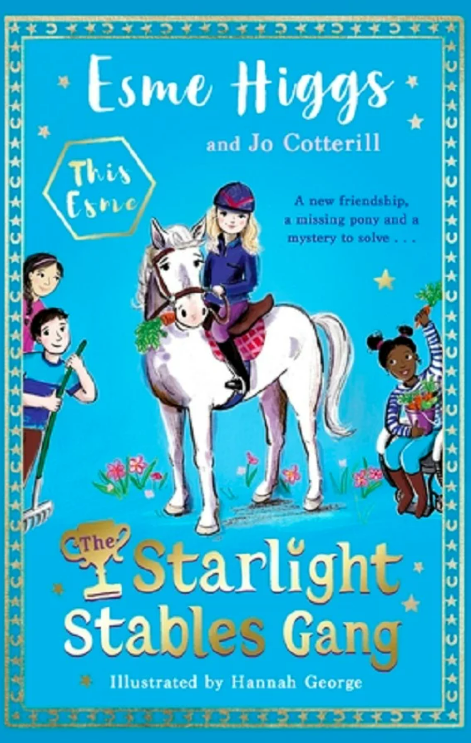 Perfect for animal-mad 8 to 12-year-olds, this story follows a girl named Summer who has always loved horses but she never thought she'd be able to learn how to ride them. Then she discovers the Starlight Stables where she meets a new gang of friends and learns how to ride in return for helping-out with the horses. Summer falls in love with life at the stables and especially with Luna, a beautiful dapple-grey pony. One day, Summer arrives at the stables to find that Luna has been stolen in the night. It's up to the Starlight Stables Gang to follow the clues and rescue Luna before it's too late!
Standing on One Leg is Hard by Erika McGann
Published by The O'Brien Press, On April 3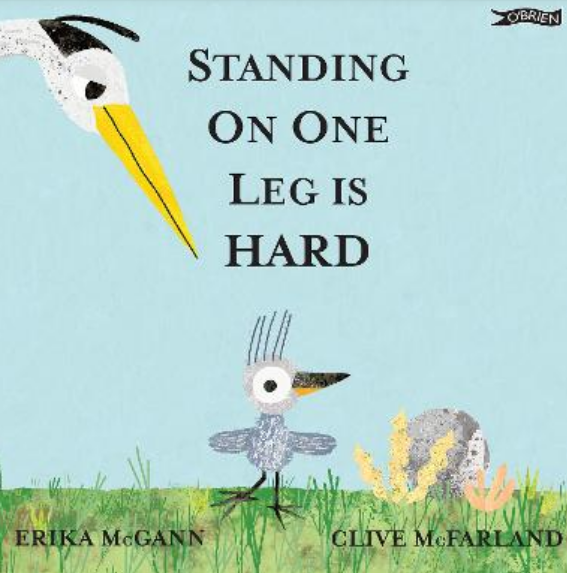 This picture book tells the story of a little chick learning to do a big thing! The heron chick sees her mum and all the big herons standing gracefully on one leg, but she just CAN'T do it! She tries to get her balance by leaning on a variety of things you'd find in the canal: a rock, another chick, and otter a swan - even a shoe someone has dumped! But she KEEPS overbalancing. Then she works it out. She can't do it with people looking. Not even the reader. If the reader closes their eyes, she just might do it! Do you think she did it?