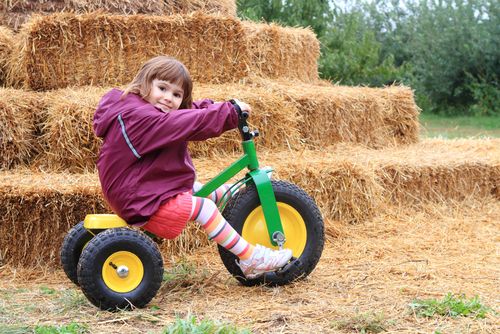 The main ingredient of a burger has caused confusion among 13% of urban children – and it seems the acorn doesn't fall too far from the tree. Parents also appear to be stumped by basic food questions, with a high percentage confused when asked what the main ingredient in pasta or crackers was.
These were just some of the findings of a survey that shows just how little urban children know about farm life, with many struggling to name mummy and daddy animals. Farm machines also caused adults and children to struggle; neither generation could recognise anything other than a combine harvester or plough.
Irene Gunning, CEO of Early Childhood Ireland, believes playing with farm toys could be the answer to improving a child's knowledge. Learning through 'small world play' is fun way to educate children as it encourages them to mimic the real world.
Not surprisingly, when asked what they wanted to be when they were older, becoming a farmer wasn't an aspiration for urban children while it ranked high for rural kids.