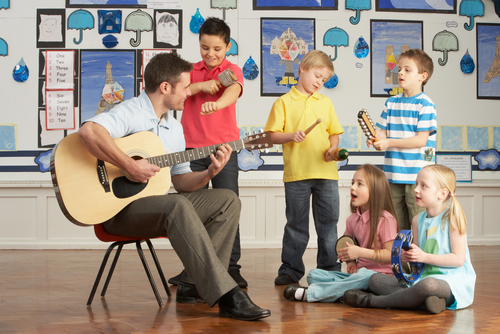 Learning a musical instrument is not just fun, it can also help your child with their academic studies. It takes time and practice to master the art of any instrument, but it is truly a rewarding experience that they will carry with them right into adulthood.
Getting your youngster interested in playing is the first step in helping them build up a love for music. Try these four tips to encourage your child to pick up something to play and stay at it:
Let them decide
It is important you let your little one decide which instrument they would like to play. No matter how much you may wish for them to learn the piano or guitar, let them make the decision. If you push an instrument on them, they may rebel against it and be completely put off learning anything at all.
Choose a teaching style suitable for them
Your child may work better in groups or one-on-one with a teacher. When booking the lesson, make sure you choose a teaching style that your little one will embrace and look forward to going to. If they don't work well in groups, there is no point sending them to a class full of other kids. The same goes if they are not too keen on being taught one-on-one by their teacher. If you are not sure, ask your child which they would prefer.
Let them practice
Your son or daughter is never going to learn to play properly if they don't get a chance to practice. Sure, for the first few months their tuning might be off and their strums a little slow, but by giving them room to practice they will improve, eventually. If they let you, sit in the room where they are practicing and offer encouragement and praise. Never criticise when they make a mistake.
Become involved
Your little one may need a little bit of encouragement every now and then because, no matter how much they may like playing, sometimes the pull of the TV is too much. If you are involved in taking them to lessons, listening while they practice or become actively involved in any competitions they are taking part in, they may be less likely to skip a lesson simply because they are just not interested in going.