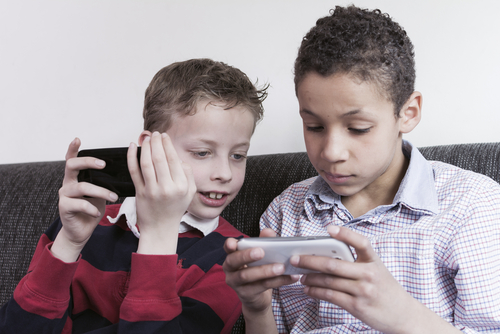 History is an important school subject; learning about the world before they were born will help kids to understand why things are the way they are now and to remember significant events from years gone by.
To give your little one a bit of a history boost, download these five apps:
Available for the iPad and iPhone, this app features major events that happened throughout history. Kids can click on a specific time period where they will be taken to an information page describing what happened at that specific event. It contains pictures, videos and animation and will help kids explore the history of the world and civilisation in a few clicks. The app costs €4.49.
What better way to get kids interested in history than by letting them explore the gross parts of it. The app which is from the Horrible Histories magazines will help children discover all about the "awful Egyptians, rotten Romans, terrible Tudors [and] vile Victorians." The app is available for free on iTunes.
This app is specially designed with kids in mind and contains quality graphics and design. With three different levels, kids can answer questions from various topics of science and the app is even useable offline. Kids can browse resources within the game to research a particular topic. The app is available for free.
In this app, children will be able to explore the world through interactive maps from the past and present, learning all about shifts and changes. This app which is available for free sees history and geography colliding.
With this app, kids can learn all about history from ancient civilisation right through to World War II. The magazine is written by historians who not only look at key events but the less significant ones as well. It contains a review section, historical background behind current events and breaking history news. The app is free to download.