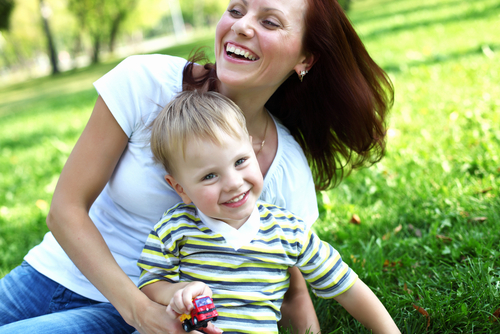 Toddlers can be messy, cheeky and sometimes downright stubborn, but despite all of this, we couldn't imagine a world without our little tots.
Sense of humour
We don't know why or how, but our little ones can have us in stitches with their unintentional comedy routines. It could be their enthusiastic dance moves, their odd statements and sometimes, their constant need to say the obvious, quite loudly in public. But let's face it, as embarrassing as our toddlers' actions can be sometimes, nothing compares to the way they can make us laugh.
Energy
We have no idea where our tots get those sudden bolts of energy but when they do, it's like a full on force of nature. Of course our toddlers can often be impossible to control when they are like this, especially if it's time to settle down for a nap. But we have to admire their energy, even if it makes us a lot more tired as a result.
Curiosity
Our toddlers have the amazing abilities to be fascinated by the oddest things, especially when we take them out in public. Toddlers are able to stare intently at a random person for a prolonged period of time, even if we try and move them away they still manage to seek that poor stranger out. While sometimes it may feel impossible to grab your tot's attention, it can take something as simple as a music video to a strange toy to grab a hold of your tot's curiosity for hours.
Language skills
Your tot's cognitive skills are growing and along with that, is their unusual phrases. Your toddler will mispronounce many words, merge words and sometimes seem like they are speaking a language of their own. But nothing beats the experience of seeing your little one come to grasps with their language skills for the first time.
Love
Your tot is finally at the stage where they realise and are able to express their love for you in the most odd but adorable ways. Whether it's wanting a cuddle with their mum, spending time or refusing to settle down till their tucked in, nothing beats the way your tot can express their love for you.