One of the most important things your child will need when they've got a cold or flu is sleep – after all, illness really takes it out of them and their body needs time to recover.
They will be spending most, if not all, of this recuperating time in their bedroom, so of course it needs to be as restful an environment as possible.
Here are five simple ideas to achieve that:
1. Ensure the room is blacked out
Your little one will need to sleep for as long as possible when recuperating, so make sure the room has sufficient window coverage to keep the room dark in the morning – crucial to ensure your little patient doesn't wake up any earlier than they need to.
2. Use lighter bedclothes
But layer them up. With a cold or flu often comes a high temperature or fever, so your little one may go from warm to cold intermittently. Light, layered bedclothes – in natural, breathable fibres if possible – means it will be easier to add or take away, depending on how they're feeling.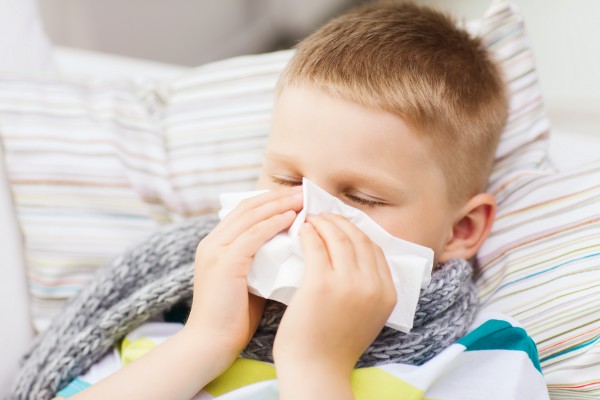 3. Make it a fun place for them to be
Being unwell doesn't stop kids from wanting to be up and about, as we're sure you know all too well! So try make their bedroom a fun place for them to be – whether that means bringing in a TV so they can watch some DVDs or placing a stack of books and games by their bed.
4. Let in fresh air
Even if it's a cold day outside, open up a window every now and then to let in a little fresh air. The air in a sickroom can get stagnant quite quickly, so it's essential to circulate some fresh air to move out those germs. It might sound simple, but it can make a real difference to their comfort.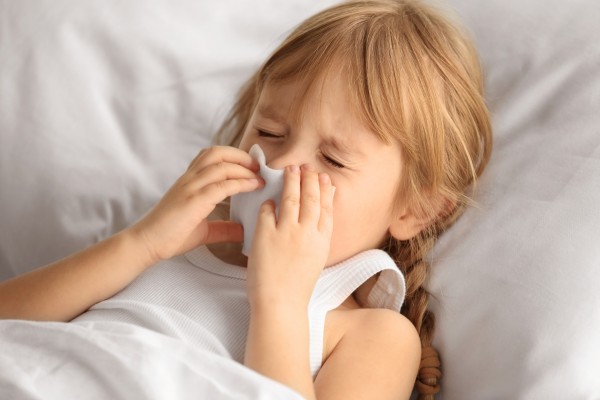 5. Place a little bin by their bed
A sniffly little one means lots and lots of tissues! Rather than have them build up around the bed or on the nightstand, spreading more germs, pop a small bin or basin by the bed so they can easily dispose of them.