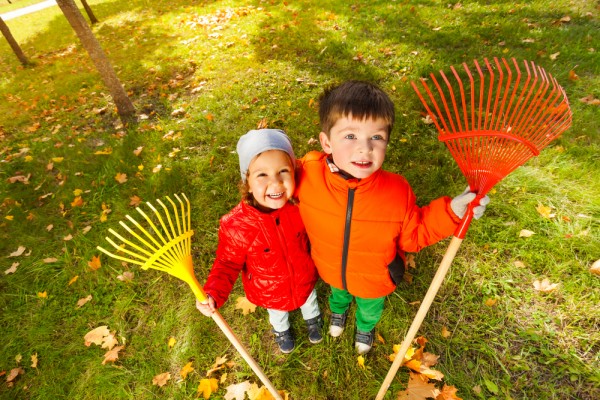 Practical life activities are at the core of Montessori education.
Not only do they help your child to work on their concentration and coordination, but they also help foster independence and the feeling that they are helping to contribute to family life.
That's why we jumped at the chance to marry education and cleaning with our little ones. And even if the results are less than perfect, imagine the pride your little helper will feel when you 'ooh' and 'aah' over their handiwork.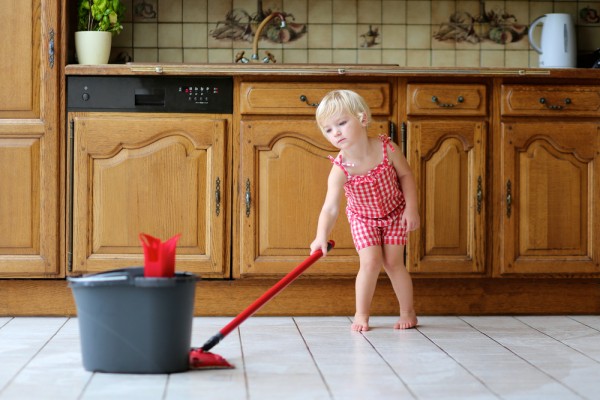 1. We have a little jar with various tasks written on pieces of paper. My children pick one a day and as long as it is age appropriate, they feel a sense of responsibility for their task.
My three-year-old got to wash the windows this weekend. It works on the concept of cooperation and community - as outlined in the Montessori way.
It was a mess but she was delighted with herself.
And this is the age when practical life lessons are fun for them. It's a good time to start good habits and have them learn from watching other family members acting responsibly.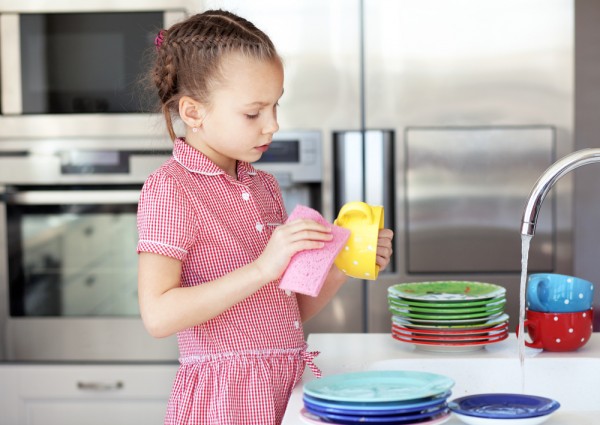 2. Another part of Montessori learning is observation. Watching ME do a task like vacuuming or stacking the dishwasher on a daily basis will eventually result in them feeling confident enough to take ownership over the task.
3. Routine is everything. Every evening we take turns to vacuum the living room before going upstairs for bath and storytime. Now, it is second nature and we rotate child by child. In fairness, they all argue over who is going to do it because we recently bought a brilliant new Bosch vacuum so their enthusiasm is understandable. There is a huge lesson in working together and knowing what comes next is really important for those little minds.
4. Pride is enough. I would like my children to do their chores because it helps our family and because we all have to learn responsibility. Seeing their proud faces when they have made their beds or 'tidied' their playroom should be reward enough.
5. Try and give them a good variety of tasks. As well as doing their daily chores inside, it is always nice to get your little ones out in the open air. Raking leaves or sweeping the path are good ways to teach a healthy respect for hard work. And let's be honest, it is also great fun!
What do you think, mums? We'd love to hear your thoughts on this.