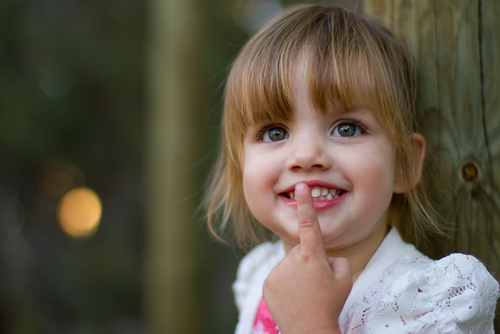 There are many reasons to dread the terrible twos: it's harder to keep track of our little ones, there's the obvious back chat and of course, the stark realisation that your little one is no longer a baby. But despite all of the negatives, there are some moments that can make us a smile too.
Here are six reasons to love the terrible twos:
Creative
While we let out big sighs of dread towards our little one's inventitive wall designs, especially if they somehow made their way on to the sofa as well, at the same time we can't help but admire what our tots have come up with. Of course, it's always a good idea to invest in markers or crayons that can easily wash off the walls too.
Attitude
While bad behaviour should definitely not be indulged, our little one has definitely developed their own unique attitude that we can't help but admire. They've become more bossy and probably know who to approach if they want something straight away. However, while its important to ensure that your little one has some confidence, you still can't forget to discipline your toddler's bad behaviour at the same time.
Milestones
We may dread tantrums, but we can't forget the many milestones that our little one has yet to achieve. You will soon notice a change in their vocabulary, they'll become faster on their feet, more independent and they are now finally ready to start
potty training
.
Adventurous
While we may our try our best to keep our two-year-old tots in the same spot all of the time, we soon learn once they're on their feet, this is next to impossible. Your little one will become a climber determined to take on endeavours such as your table, pillows, beds and even stairs (so it's still a good idea to keep the stair gate up), that you won't be able to keep an eye off your them for a minute. While it's important to watch your toddler constantly, it is still impossible to prevent them from being involved in accidents as well. So the best thing is to let their adventurous spirit grow within reason.
Helpers
Your little one will soon want to become a little more involved when it comes to tasks around the house. Whether they want to copy mum or dad or could be just genuinely curious about how certain things get done, two-year-olds do make great little helpers.
Emotional development
While you should expect your toddler to develop plenty of tantrums, your little one will also develop many sweet emotions at the same time. So while they may be giggling one minute and crying the next, there will be plenty of cuddles, kisses and heart-to-hearts from your toddler too.