We know. The fact that back-to-school time is here, blows our minds too. As parents we cannot fathom how the summer flew by so quickly. Exciting as it seems, back-to-school comes with its own set of challenges.
The sheer amount of kids your little ones will be interacting with, means they are bound to come up against a bug or two. For parents, the most important thing is to get on top of the many back-to-school health hazards before they happen, staying one step ahead of those pesky bugs.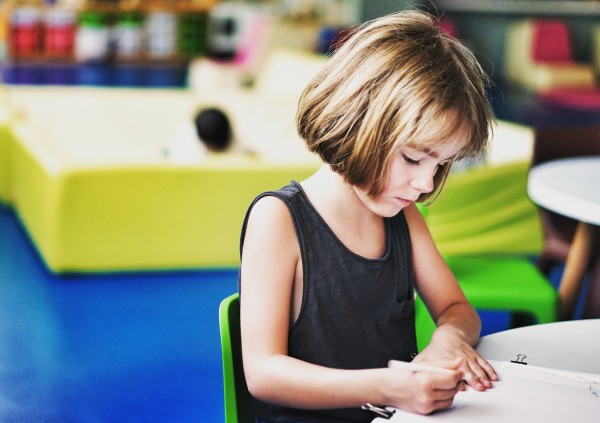 Lucky for us, LloydsPharmacy has us covered for back-to-school essentials that will keep our kiddos healthy and happy as they head into the new school year. Check out these 7 back-to-school must-haves.
1. Eskimo-3 Kids Chewable DHA+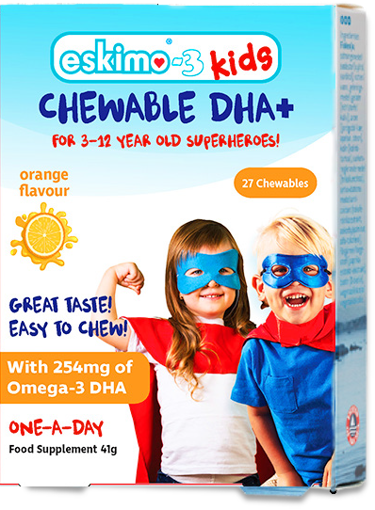 Kids love these great tasting and easy to swallow, chewable supplements. Eskimo-3 Kids Chewables contain Omega-3, which is vital for brain function, supporting your child's memory and concentration. They also contain Vitamin D3 for bone development and healthy immunity. They are sugar free and come in a delicious orange flavour. Down from €14.50 to €9.72, get them at LloydsPharmacy and save 33%.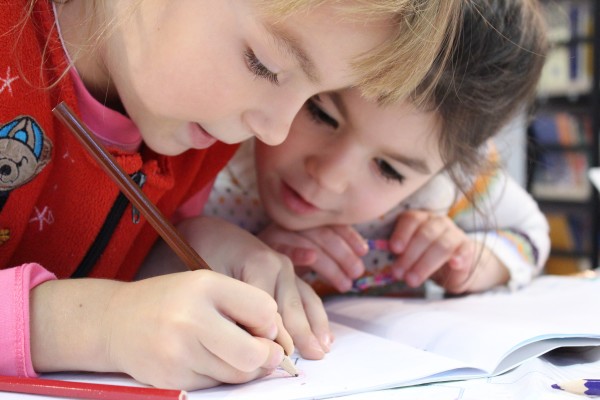 Okay, we hate to mention the 'L' word. However, being prepared is key to tackling unwanted visitors, especially at the beginning of the school year. Lyclear treatment shampoo makes removing head lice and eggs as easy as washing hair. It allows you to eliminate head lice in no longer than 15 minutes and washes the hair at the same time. Pick yours up at LloydsPharmacy today for €14.80, saving you 20%.
3. Centrum Kids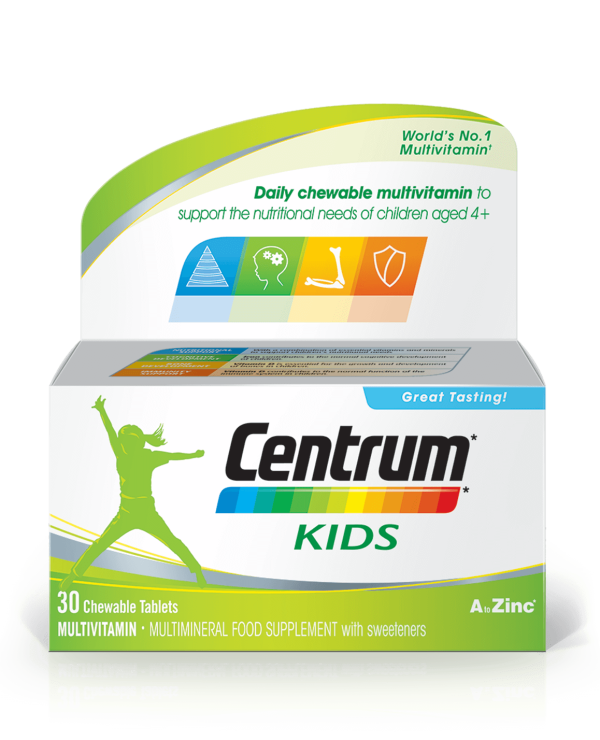 A tasty chewable multivitamin, Centrum Kids is developed with a combination of balanced nutrients. These little chewables contain iron which contributes to the normal cognitive development of children. The Department of Health recommends that all children aged 6 months to 5 years are given vitamin supplements containing vitamins A, C and D, every day. Centrum Kids is the perfect way to ensure your little ones get what they need and is suitable for children aged 4 plus. At 25% off, get them at LloydsPharmacy today for only €4.69.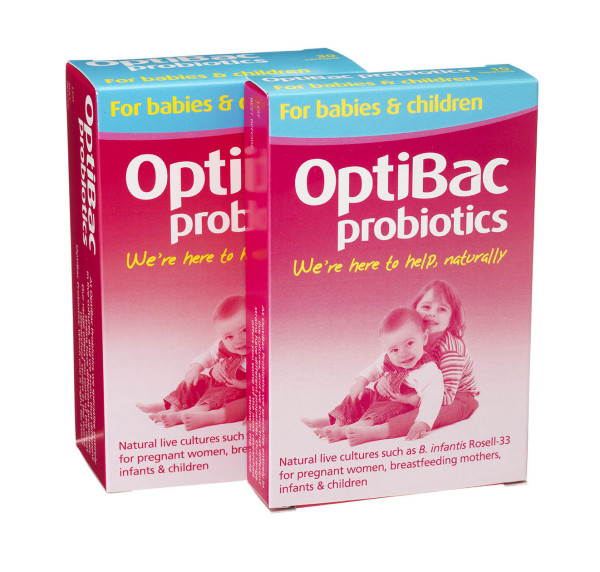 These kiddie probiotics are a natural, friendly bacteria supplement recommended for daily use. For babies, toddlers and children up to 12 years old, each sachet provides 3 billion live cultures plus 0.75g of Fructooligosaccharide (FOS) fibres. Pregnant and breastfeeding mothers, including women expecting a Caesarean birth, can safely take this supplement too. Get Optibac Probiotics for just €16.99 at your local LloydsPharmacy.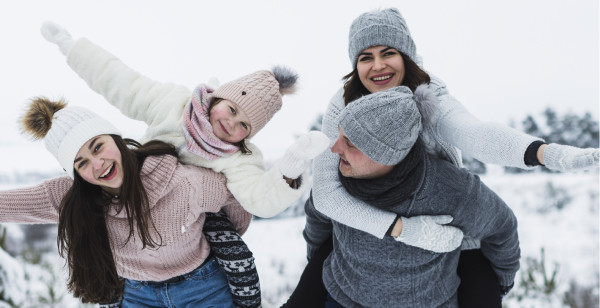 Each year the seasonal flu vaccine contains three common influenza virus strains. However, this year a quadrivalent vaccine is being used. This has four flu strains, one being H1N1 i.e. the swine flu. Getting on top of your family's annual flu vaccine is essential. The earlier you arrange to get it, the more effective the vaccine will be. The flu vaccine is now available to children over 10 years of age. To protect your family this winter, head to your nearest LloydsPharmacy to book your appointment and find out more about this year's vaccine- which could ensure you a flu-free season.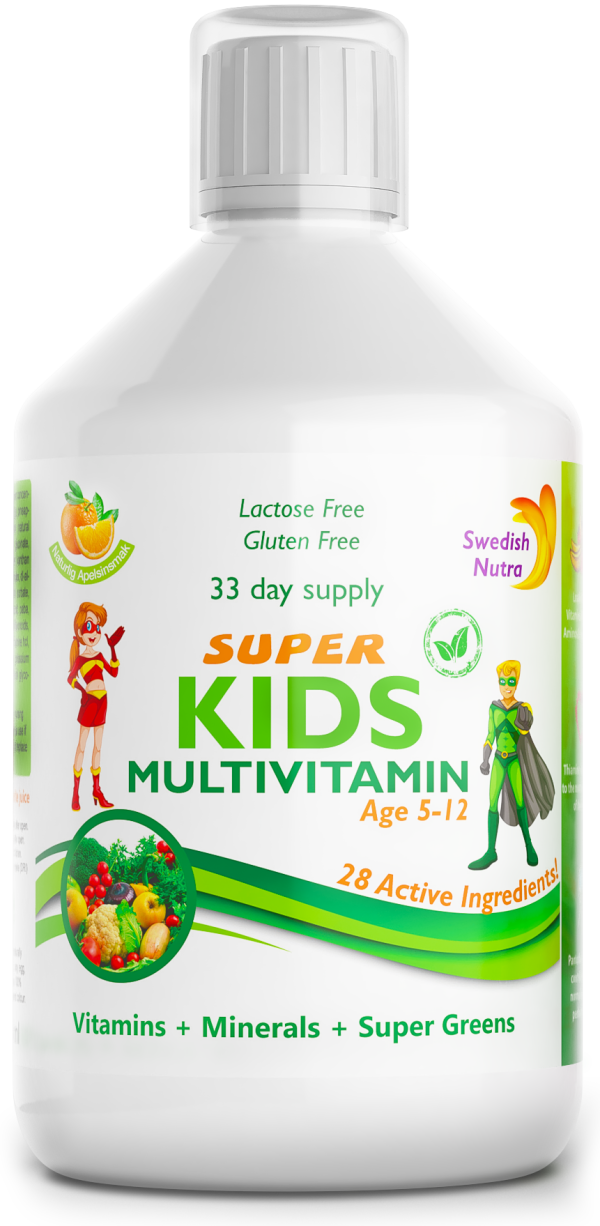 This liquid multivitamin option is easy to take and has a delicious orange flavour. Amazingly, Swedish Nutra Super Kids contains 25 active ingredients. These are essential for the growth and development of your child, and include vitamins A, C, D and E, zinc and CoQ10. All this promotes resistance, supports protein production and muscles and contributes to the development of the brain. For only €14.96, shopping at LloydsPharmacy will save you €4.99.
7. Haliborange Softies Omega 3 & Multivitamins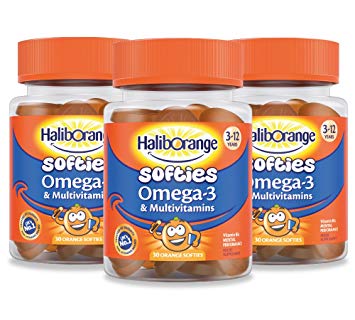 Haliborange Omega-3 & Multivitamin Softies are a delicious way for your child to get the essential vitamins they need every day. Uniquely, they contain flaxseed oil which is a source of essential Omega-3 (ALA) fatty acids. They also have vitamin A, supporting normal vision and Vitamin B5 which contributes to normal mental performance. This handy vitamin option was €6.95, but you will save 33% by getting it at your nearest LloydsPharmacy for only €4.66.
Head to your local LloydsPharmacy today to stock up for the new school year.