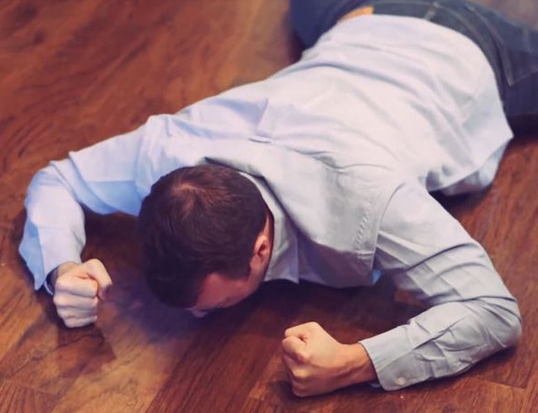 While we can't really remember being small ourselves we're pretty sure toddlers have a good time, getting up to mischief and generally getting away with whatever they want... kind of.
In fact, sometimes we can feel a little envious of our little one's carefree attitude, but that doesn't mean we can do exactly what they do.
Here are eight things toddlers can get away with that adults simply can't.
Wearing a onesie
Toddlers look cute in a onesie. Adults, on the other hand, don't.
Putting food on your face
Your toddler's daily occurrence of putting food all over their face might be a little cute on your youngster, but it certainly wouldn't go down too well if you decided to copy them.
Playing hide-and-seek
Playing hide-and-seek is fun we admit, but unless you are playing with your toddler you might raise a few eyebrows in the park.
Not answering questions
While this might be a really frustrating toddler habit, they can just about get away with it - "sure they're just shy". But an adult who ignores answering direct questions is just, well, rude.
Having a nap
Toddlers manage to be able to have a nap wherever they are; in their buggy, in the car or even on shopping trips. But we'd look a little odd nodding off in the trolley. Although sitting in the trolley is probably the strangest part of that.
Being pushed in a buggy
Oh how we envy our little one being pushed around in a warm, comfy buggy. But try to resist the urge to get them to hop out so that you can hop in.
Crying when you don't get your way
Imagine standing in the middle of the shoe store crying because you simply can't afford to buy the shoes that you so desperately want. You would probably get a few looks.
Jump on couches
You watch in fascination, and probably a little terror, as your little one jumps from couch to couch without a care in the world. While we're sure your little one is having a lot of fun, a grown-up doing the same thing will no doubt end up with a broken couch or a broken back.